Kanazawa, the capital of Ishikawa Prefecture, stands as one of the most visited cities in Japan. The place is abundant of beautiful sceneries as it sits near the Sea of Japan and mountains. Famous for its historical attractions, modern museums, parks, and the amazingly beautiful garden Kenrokuen. Kenrokuen (兼六園) is one of Japan's "three most beautiful landscape gardens," and the land coverage is used to be the outer garden of Kanazawa castle.
Aside from touring from the heavenly Kenrokuen garden, check these must-see tourist spots.
Kanazawa Phonograph Museum
21st Century Museum of Contemporary Art
Omicho Market
D.T. Suzuki Museum
Kanazawa Castle Park
Higashi Chaya Area
Nagamachi Samurai
How to get there?
Going to Kanazawa is not a problem as the bullet train "Hokuriku Shinkansen" makes it easier to reach. Check how to book for Japan Rail Pass here.
Rating: 9.1/10
Ranked as the best seller in booking.com, this property is also one of the top-rated locations in Kanazawa. Near to must-see tourist spots in Kanazawa such as Kenrokuen Garden, Myoryuji – Ninja Temple and Omicho Market. What guests love the most are the beautifully appointed modern rooms and facilities.
Features: 
Excellent Room

Convenient Location

Gourmet breakfast

Attentive staffs

Onsen experience

Free wifi access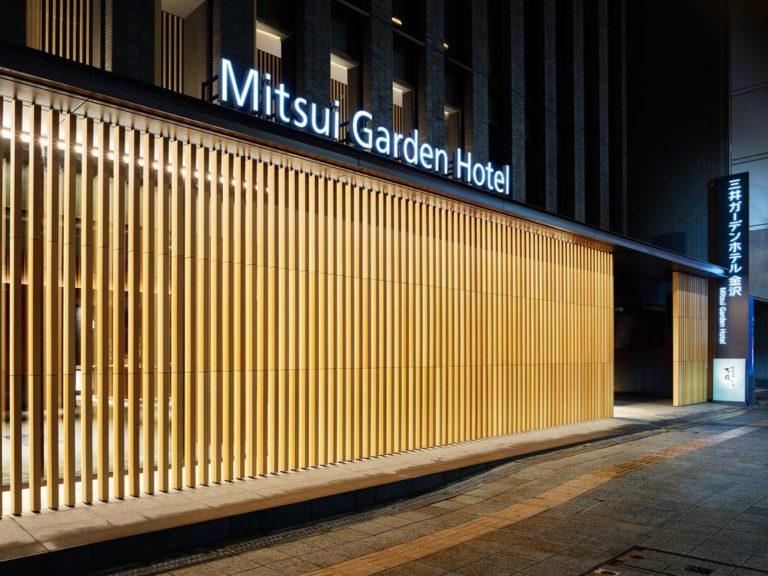 Rating: 9.3/10
Mitsui in Kanazawa is one of the highest-rated hotels in the city. Best location as it is situated near Ozaki Shrine and Omicho Market and also, accessible to some tourist spots. You will be fascinated by the artistic designs and how clean and elegant the rooms are. The hotel features and staff are both exceptionally well.
Features: 
Helpful staffs

Amazing breakfasts

Clean rooms

Free wifi access

Onsen experience
Rating: 7.2/10
This comfortable hotel has many great features such as a spacious public bath and elegant rooms that are perfect for relaxation. This hotel also features a delicious variety of foods in Western and Japanese style. The best thing is the 1-minute walk from the JR Kanazawa Station.
Features:
Buffet breakfast

Convenient location

Compact rooms

Free wifi access

Onsen experience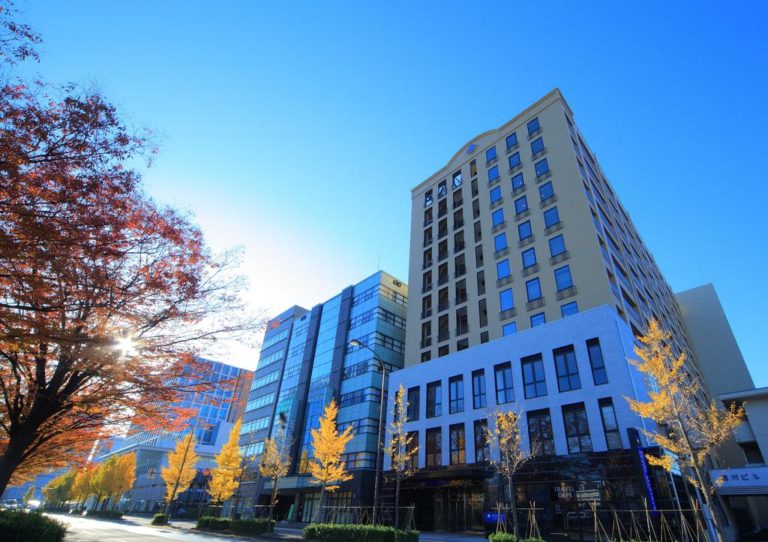 Rating: 8.9/10
A luxury hotel that is perfect for gym-goers as it has a spacious and fully-equipped fitness center. Guests can work out, relax, and unwind inside the facility. Other than that, there's a library for book lovers to relax. There's more to see in this best value hotel in Kanazawa.
Features:
Big room/ comfy beds

Walking distance from tourist spots

Local cuisine

Fine facilities

Train station access

Free wifi access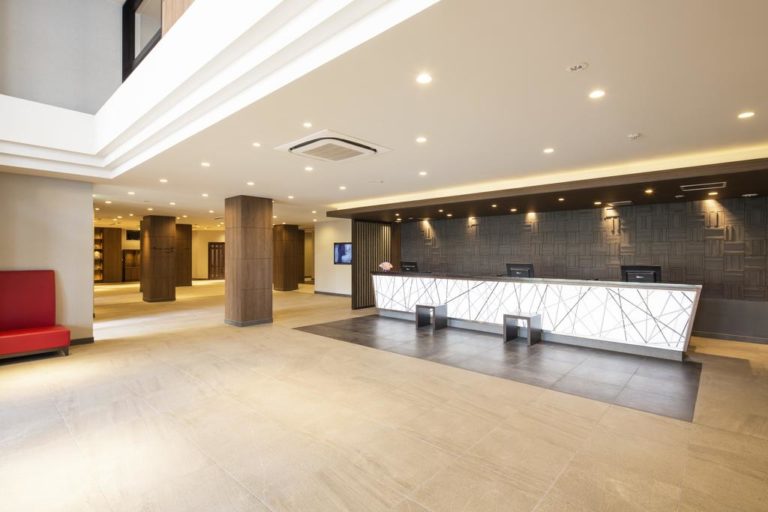 Rating: 8.4/10
A boutique-style hotel, the facility features traditional Japanese baths which offer good old Japan vibes. A yukata robe is also provided which will make your stay relaxing and memorable. Local ingredients are also available for breakfasts.
Features:
Boutique style

Traditional public baths

Flat-screen TV

Convenient check-in

Train station proximity

Free wifi access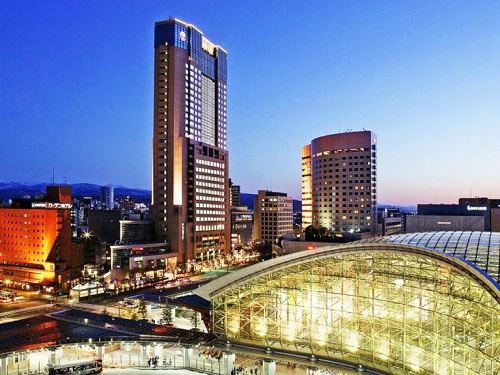 Rating: 9.1/10
A classy and leading hotel which features panoramic views. The interior designs are amazingly built. You can enjoy taking pictures of yourself and most of the views upstairs. Beauty shops, gift shops, and other stores are also located nearby.
Features:
In-front of JR Kanazawa Train Station

Beautiful Views/Panoramic views

Spacious air-conditioned room with a yukata robe

Varieties of food choices

Free wifi access
Rating: 9.1/10
An excellent hotel which is best for a two-person trip or more. You can enjoy the jacuzzi at the rooftop with your peers. Kazuemachi Tea House Street, Ozaki Shrine and Omicho Market are just walking distance. It is also equipped with great features yet very affordable.
Features:
Shared kitchen and lounge

Popular attractions access

Great facilities and social events during Thursday and Friday

Affordable prices

Free wifi access
Rating: 8.5/10
A decent yet affordable hotel in Kanazawa offering you a 24-hour service. Most services are for guests such as free PCs and coin launderettes. Meals and drinks are also offered at dinner.
Features:
Friendly staffs

Convenient location from malls and bus stations

Japanese and western foods served on breakfast

Free wifi access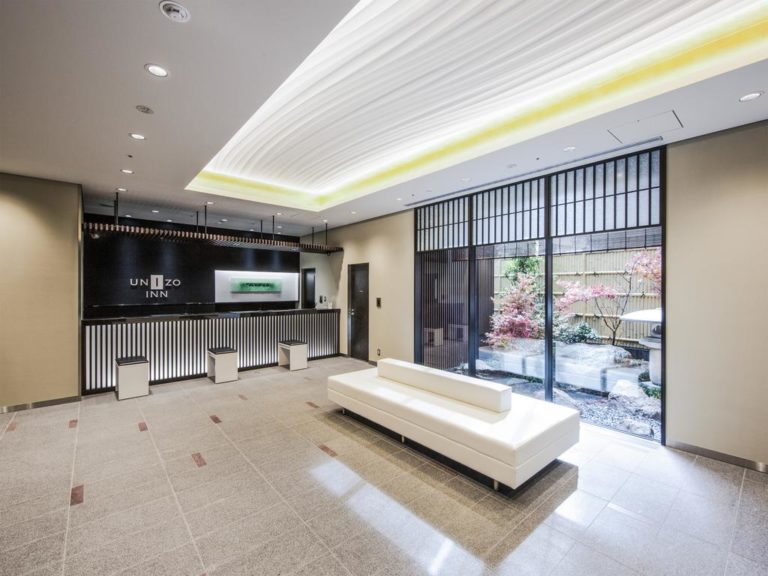 Rating: 8.8/10
A fancy and high-tech hotel that offers your necessity. High-tech toilets, vending machines, electric kettle, and fridges are provided. Massage services are also being catered. Italian Bar Bluce, an Italian restaurant can be found here.
Features:
Wonderful Staffs

Convenient Location

Market Access

Free wifi access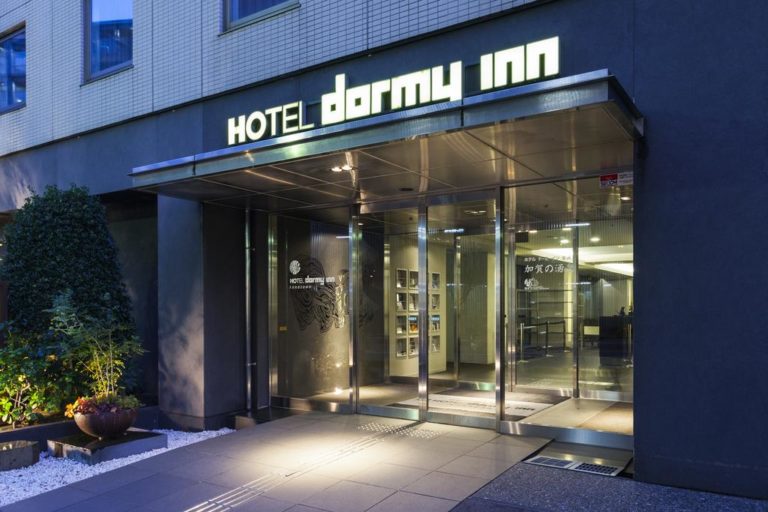 Rating: 8.5/10
Dormy Inn Kanazawa Natural Hot spring is your favorite modern hotel in Kanazawa. It brings you an open-air bath, a natural hot-spring bath on the top floor, sauna facilities and free WiFi throughout the area. Throughout the facility, complimentary coffee is served from 15:00 to 21:00.
Features:
Natural hot-spring baths

Free drinks

Main train station is nearby

Free wifi access
Among the hotels in Kanazawa, these received excellent ratings and most commented from Booking.com. Therefore, we recommend that you should book from one of these hotels before traveling to Kanazawa. Make sure you book in advance to avail discounts and promos. For more hotels in Kanazawa, visit Booking.com.
FAIR Japan provides useful information about Japan.