"If there were no cherry blossoms in this world How much more tranquil our hearts would be in spring.", a quote from a traditional poet from Japan symbolizing the joy one can experience after seeing the festive cherry blossom festival. Have you seen this popular festival in Japan? If not yet, then learn the history, the important facts and the exciting parts of this occasion.
A Brief History of Cherry Blossom Festival
The tradition of hanami is many centuries old. It was said that this custom started during the Nara Period when Chinese plums were more popular than any flowers. That time, chinese plums or ume blossom was first used for hanami. But that changed during the Heian Period. The sakura or cherry blossoms attracted people during the Heian period and so the sakura was officially the flower to be used for the tradition of hanami during the spring season.
 By that period, Emperor Saga of the Heian Period adopted this practice and added drinking Japanese sake while sitting under the cherry blossom trees.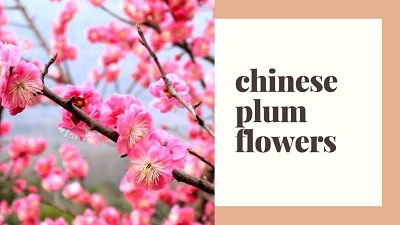 Originally, this practice was only limited to the Imperial Court, then was opened to the samurai society. In the Edo period, common people can participate in the custom by having a cheerful lunch and drinking sake under the sakura trees. This influenced the Japanese people to plant more sakura trees and until now, they reap what they sow which is enjoying the beautiful flowers.
The Cherry Blossom Festival Today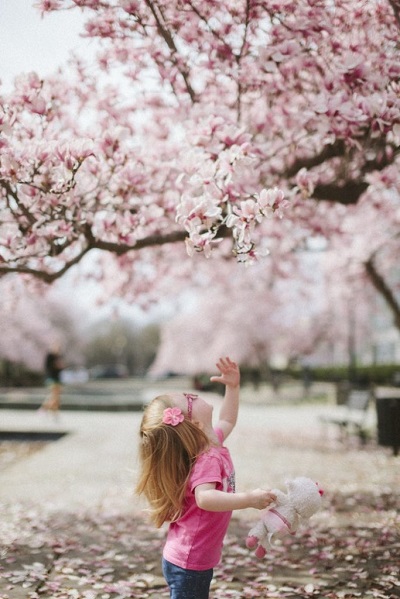 Until today, Japanese people keeping the tradition of cherry blossom festival alive. That shows whenever each park in the country holds a celebration, numerous of them are actively participating. They gather together to promote nature and sometimes will party until late at night.
Japanese people are very hardworking but they appreciate good times with family and friends. That is why they take hanami as an opportunity to make bonds with their mates, children, colleagues, and coworkers.
In cities like Tokyo, there is also hanami at night. This is commonly known as yozakura (夜桜) meaning night sakura. Paper lanterns are hung within the cherry blossom trees which will glow during the night.
Sakura Festival : Good to know facts
The blossom will last for no more than two weeks.

The blossom happens first in the South which is in Okinawa while blooms later in the chilly North like in Hokkaido.

The blossom will take place at the end of March and the beginning of April, especially in larger cities like Tokyo, Kyoto, and Osaka.

The festival is also celebrated outside Japan mostly to the countries that received gifts of cherry blossom trees from Japan. Such countries are some states of America, the Philippines, Taiwan, Korea, and China.
You can find cherry blossoms at parks, streets, gardens, temples, and rivers.
Popular Parks for Cherry Blossom Festival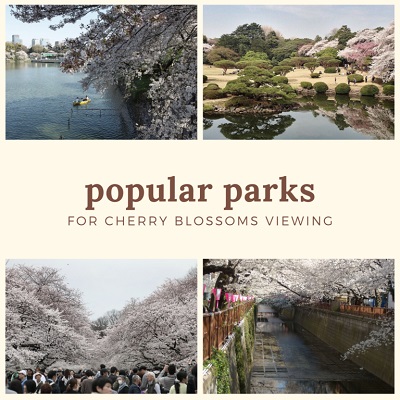 Located at Kudanminami 2 to Sanban-cho, Chiyoda-ku, Tokyo-to. This moat is along the Imperial Castle which makes the hanami richer in history.
A very historic point, this park and garden is large originally a residence of Naito family during the Edo period. With approximately 1,500 cherry blossom trees, enjoy the view and the features
A popular park in Tokyo, usually known for its cherry blossoms. Ten million visitors are drawn for the attractions here.
This river flows through Tokyo and cherry blossoms are planted by the streams which make this river popular for hanami.
This park is popular for Tokyo destination. Not only known for Olympics, but also known during spring because of the cherry blossom occasion.
The park is considered a gift from the Emperor to the public. The cherry trees extend to the pond that it covers the surface of the pond. Most tourists come here because of the panoramic views.
A metropolitan park in Tokyo which is the second-largest features attractions for locals and tourists. A cherry tree garden is located here.
About 700 cherry trees are planted on both sides of the Sumida River which is perfect for a relaxing picnic.
Koishikawa Korakuen Garden
This is a seventeenth-century garden in Tokyo. A pond and a garden of cherry trees are found here.
The lane is completely covered with cherry blossom trees. Good and candid shots are taken here by tourists.
Kenrokuen is one of the Three Great Gardens in Japan. This garden is located in Kanazawa. 8,750 trees are planted here and sakura trees are among of them.
What to do during the festival
The customs usually celebrated by eating, drinking, playing and listening to music under the majestic blossoms. You can bring a home-cooked meal, barbeque, or buy food at the park. Food stalls are also everywhere which offers Dango, bento, and even foreign foods today.  Souvenirs, crafts and specialty foods from regions are also available so you might want to consider an added budget.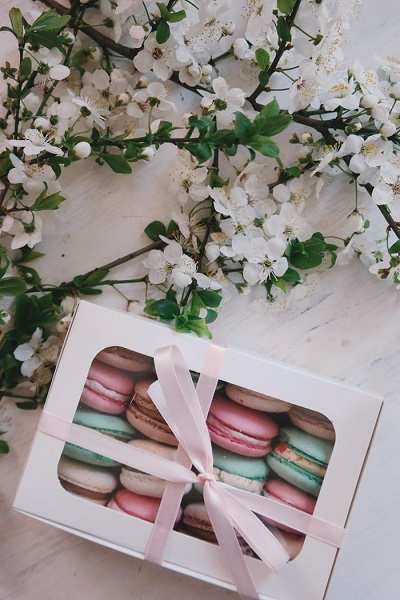 People will flood at the parks so preparing and coming early is crucial. Securing a comfortable place to picnic is competition so advance preparation is needed.
A tea ceremony is usually held during the season mostly with elderlies. Include this in your itinerary because this is a great experience for your family.
Must-have items for Hanami party
Picnic sheet

Portable floor-cushion / Folding chair

Garbage bag

Disposable body warmer

Paper cups, Paper plates & Disposable chopsticks

Wet wipes/tissues

Bottle opener / Wine opener
Items for a serious Hanami party
Straw mat

Goza mat

Packable wine glasses

Wine bag

Battery-type hand warmer
Certain Manners for Hanami party and things you should know
A common practice during hanami is to reserve a picnic spot in advance by spreading a picnic sheet. Sometimes the spot where only a sheet is left spread may be considered as unreserved. Make sure someone is on the spot before the hanami starts. Be sure not to spreadsheets covering large areas. This is a foul.
Check if Hanami party is allowed
Try contacting parks before going for hanami. There are parks even though planted with cherry blossoms trees that do not allow parties.
No leaving of garbage behind
Some parks do not have garbage bins. Make sure to bring garbage bags with you. Take your trash along with you to where you are staying.
Bring items that keep you warm
Even though hanami happens in spring, this is not an assurance that it is warm. Chilly winds will make the temperature colder overnight. Make sure to bring jackets or warmers to keep you warm.
Finding a toilet is a must
Some parks do not have toilets. Before going to the park, check if there are high tech toilets or traditional toilets nearby. Please note that long line will be on every public toilet so patience is the key. You can also use a toilet in convenience stores.
Go Hanami with tranquility
It is very calming viewing the beauty of nature. Such beauty which is manifested by the sakura is a vitamin of the eye and the heart. An eargasm clicks from the camera, a graceful dance under the falling petals and a sweet whistle with the wind. This is how one can enjoy the sakura yet, this occasion is no doubt more memorable when enjoyed with our dearest ones.
FAIR Japan provides useful information about Japan.