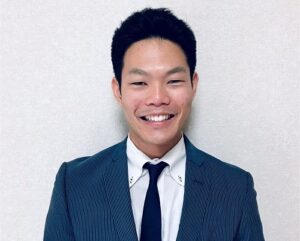 President
Shunya Kagawa
We always have doubts that there is a restriction on travel and immigration depending on their country of origin.
We should not have a restriction on depending on where we were born,
and we suppose to have "all human beings are made equal" by connecting and welcoming people from all over the world.
Our main purpose of this business is to give the world message " FAIR World"
We will start making our world to be FAIR from our motherland Japan.
We want to welcome people to Japan without any restrictions.
We are going to make our world to be "FAIR".
Mission Statement
Provide excellent quality services
Show positivity in facing new challenges
Deliver the best and fastest options satisfactorily
Continually improve to maintain our standards
Function in a free environment to value the utmost priorities
About us
Company Name: FAIR Inc.
Address: #807, 7-7-26, Nishishinjyuku Shinjuku-ku, Tokyo, Japan
Phone:+81 3-4560-1047  FAX:03-4560-1048
E-mail:info@fairness-world.com
CEO: Kagawa Shunya
Our Service
s: School Counselling、School Application、Domestic Supporting