Known for being a cycling nation, Japan has the most people using Japan bike(s) or Jitensha(自転車) as their mode of transportation. For figures, there are about 66 Million bikes in Japan not to mention their brands and types. This means that the ratio of bicycles to each person is 1.8:1.
For some reason, these magnificent and authentic bikes are also spreading names throughout the world. Because of its longevity and branded names, even foreigners cherish and utilize Japan bikes. They welcome these bikes to their homes and are being used for going to the grocery, working, and shopping.
In this post, let us discuss the broad reasons why Japanese bikes are popular worldwide. We will also feature the Japanese brands and Japan bike types which are proven the best quality bicycles over the years. Read on to learn more!
Why is the Japanese Bike so popular?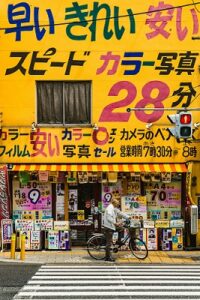 Japan is no doubt one of your dream destinations. To fully enjoy your experience of this country's nature and cities, it is best to use jitensha as your way of moving around. On the other hand, you can buy one from your country. Now, why is the Japanese bike popular and being used not only in Japan but also in foreign countries? Check out the three(3) reasons below:
Although Japan is one of the most expensive countries due to expensive accommodation and transportation, you can save pennies when you use jitensha while you are visiting the country. Your ¥27,200 for transportation and ¥4,900 for hotel accommodation can be reduced to $0 when you own a Mamachari. You will only worry about your accommodation.
If you plan to buy Japanese bikes from your country, you can easily get one from Japan retail shops at its cheapest price. These secondhand shops offer a lot of choices for bicycles from Japan. The price ranges of second-hand bikes are from ¥5,500 to ¥10,000. Brand new ranges from ¥14,000 and above.
2. Japan bike features great build and quality!
Carrying cargo is limitless. You can carry two or more children in one Mamachari. You can put your groceries in the front basket. Mamachari is guaranteed the "heavy-duty bicycle" for daily use. They are also guaranteed to last even to decades.
The design is also worthwhile. Japan bikes such as road bicycles, foldable bicycles, and mountain bicycles have a great design. You can cycle them with pride as these Jitenshas are designed with the best quality and visuals.
3. Bicycle tour is another way to enjoy Japan.
Japan with its great geography and topography is best experienced with jitensha. Urban and rural areas can be visited and fascinated. Cities such as Tokyo and Kyoto which have great nature and fascinating spots can only be enjoyed when you are slowly cycling around them.
Also, cycling in Japan lets you feel that you are one of the Japanese locals. Feel the authentic emotion of local Japanese as you circle the place. You can see the Japanese culture, tradition, and even their way of daily living.
Lastly, cycling in Japan can generate friends. Japanese people tend to become friendly to tourists which makes them curious. If they see you cycling as a tourist, they might ask you questions(no matter the language is) which is the first step to making friends.
BONUS: Bikes for Rent while in Japan?

In Japan tourist destinations, you can find many bike rental shops. These bikes are the best mode of transportation to reach beautiful attractions which are usually far from each other. This way, you will spend less, you will feel convenient, you will enjoy nature more, you will reach each city's alleys, and you will not easily get exhausted from walking.

You can find these bike shops near train stations. Provide deposit money and identification cards to rent one bicycle. You will also provide your phone number and address to reach you out.

Most jitensha for rent is the Mamachari or Mom's bicycle. You can rent these bikes at an hourly rate: ¥100-¥300 per hour, ¥400-¥800 half a day rent, and ¥1000-¥1,200 for a day. You can also find an electric-assisted Mamachari(Mom's bicycle) for rent.

On some tourist destinations, you can rent road bikes and mountain bikes, especially if needed. However, they are charged higher than the Mamacharis and need to be returned after the day. Some lodgings and accommodations lend free bicycles to use and some of them may charge you for using their bikes.
11 Best Japan Bike Brands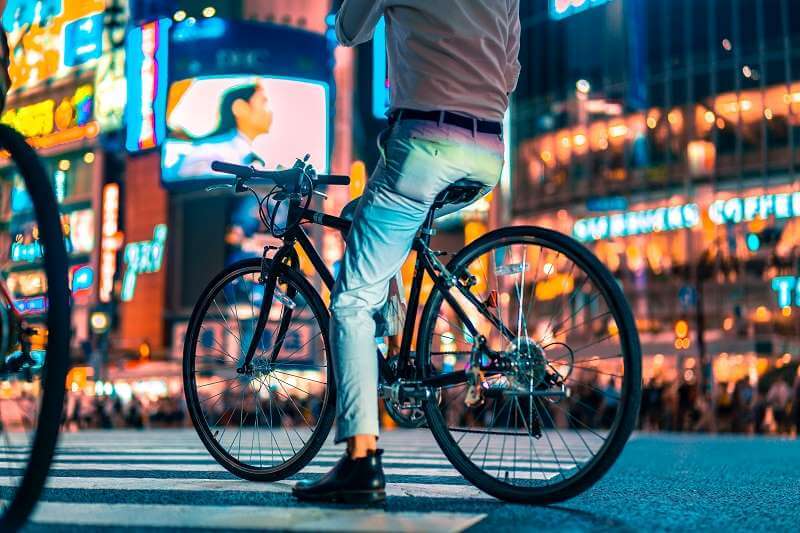 Whenever someone suggests getting a bike, you might hear this popular opinion, "The best quality bikes are made in Japan!". From the durability, authenticity, longevity, and design, Japan bikes offer the highest quality compared to other brands. There are a lot of brand names when it comes to bicycles in Japan and maybe it is confusing to choose which is the best one. To help you out, below are the Japanese bicycle brands featuring their best bicycle products:
Formerly known as Nichibei Fuji Cycle Company, Ltd, Fuji Bikes was founded in 1889. They are known for making high-endurance bicycles, gears, accessories, and equipment for bicycles. You can find and purchase city bicycles, mountain bicycles, and racing bikes from their mortar stores and even online stores. Their prominent product is Rakan 29 1.1.
Visit their website here: https://www.fujibikes.com/usa/
Founded in 1976 by Yoshiaki Nagasawa who is a former professional cyclist, Nagasawa is a brand known for being used by Koichi Nakano(professional cyclist who won 10 world titles consecutively using this brand) and for making the Keirin frames. That is why Nagasawa is the trusted name when it comes to racing bicycles. Although the only shop in Osaka is small, the name itself is big enough to join the most known and leading Japanese bicycle brands. Their prominent product is the Weltmeister Nagasawa.
3. Panasonic Cycle Technology Co., Ltd
The high-quality road bicycles, Mamachari, electric bikes, and racing bicycles are made from steel, titanium, and aluminium. Konosuke Matsushita, who founded the brand in 1951, is also proud of creating cycling gears and parts which is very popular in the racing world. Their prominent product is the Panasonic Electric-Assist Bike.
Visit their website here: https://cycle.panasonic.com/
4. Bridgestone Cycle Co., Ltd
Founded in 1949, Bridgestone is known as the innovators of unique bikes nowadays. Their products are known for its dependable and comfortable features such as bikes with steep-frame angles. Their mountain bikes are guaranteed fast. Their best product is the Bridgestone X9B Elite.
Visit their website here: https://www.bscycle.co.jp/en/
Reputed as a trustworthy brand, Tokyo bike is no doubt the creator of the simplest Jitensha out there. It is very simple because it promotes adventure and exploration. While it is minimalist, the design harmonizes with the trends. Their popular product is Classic Sport 26.
Visit their online site here: https://tokyobike.us/
Asahi Cycle makes the very functional bicycles fit for city and rural living. They intend to develop bicycles to reduce pollution and traffic. To make their customers satisfied, they even made the no flat tire bicycle which is very convenient to cyclists. Their best product is Non-flat tire bicycles.
Visit their website here: http://www.asahicycle.co.jp/
Araya was founded in 1903. They build bikes that are known for their high-quality wheels and durable build. They also make touring cycles, folding bicycles, mountain bikes, and even bicycle gears and parts. Their best product is the Muddy Fox MFB.
Visit them here: http://araya-rinkai.jp/
The main focus of Maruishi is safety, that is why they are building bicycles and that is seen as they have models with an option to attach child seats. Their bikes are commonly used by family and children. Maruishi launched its brand of Mamachari and electric-assist bikes. Their best one bike to boast is the Frackers Float Cozutti.
Visit their website here: https://www.maruishi-cycle.com/
Originally founded by David Hon in California in 1982, Dahon has been a Japanese bicycle brand since 2018. It is known for its bike's design and functionality. They develop good quality bikes such as the Horize Disc 20 inch.
Visit their website here: https://www.dahon.jp/index.html
Originally a small business in Osaka, this Japanese bicycle brand expanded throughout the years. Their bikes are known for being durable, robust, and having the best quality equipment. Their BMX bikes are known for being old school and even today, it is wanted by many. Their best product is Ibis Mojo 4.
Visit their website here: http://www.kuwahara-bike.com/
Known for building bikes for more than 180 years, Miyata is no doubt the oldest Japanese bicycle developer out there. Miyata is known for its unique frames and its racing bikes. They offer custom-made bicycles and hand-built frames which are known worldwide. Their best product is Miyata Sport 2015.
Visit their website here: https://www.miyatabike.com/project/sport
Japan Bike Has Different Types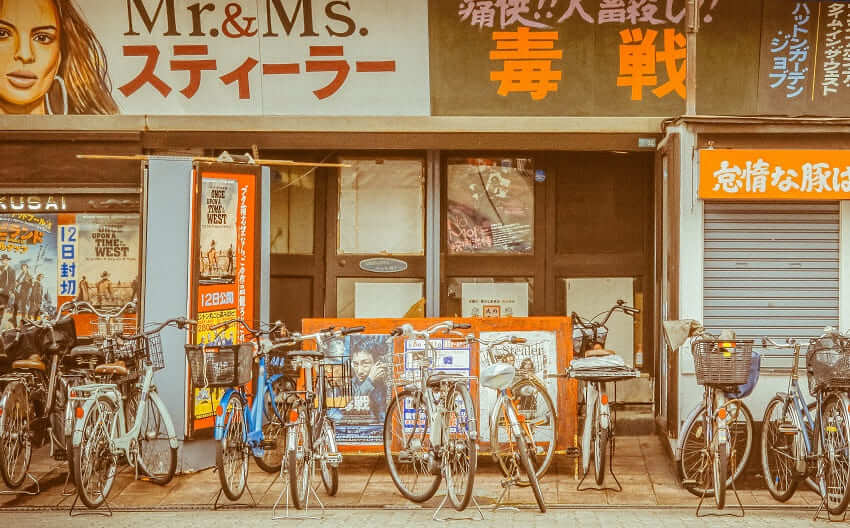 The common bicycle from Japan you certainly will imagine is the bicycle with cargos from front and rear. This bicycle with sexy form and flawless metal is what they call the Mom's bicycle. This is commonly used by women in Japan sending their child to school and going to work. Below are the different Japanese bicycle types:
1. Mamachari(Mom's bicycle)
These bikes are seen as simple bicycles usually used by mothers for everyday use. The features of this type of bike are a basket in the front, a child seat, a simple lock, one gear, and a kickstand. Advanced Mamachari is also available for rent and purchase. These advanced Mom's bicycle models feature multiple gears and are electric-assisted.
2. Foldable Japanese Bicycles
A folding bicycle's purpose is to easily facilitate transport and storage. If this is folded, you can easily carry them around when walking inside a building or trains. You can easily store these bikes when riding cars, boats, or aeroplanes.
Also known as MTB, Mountain bikes are designed for off-road cycling. They look like common bicycles but are more durable especially in rough geography. MTB has a suspension fork, robust wheels, powerful brakes, and large tires to trail mountains.
This type of bicycle is designed for fast-paced racing on paved roads. They also have high endurance as they are used in racing sports such as triathlons. This bike features narrow tires, bent handlebars, fixed gears, and uses either disc brakes or rim brakes.
Also known as an e-bike, this bike is incorporated with electricity for convenience. The integrated electricity is used to boost propulsion. The rider can still use the pedal while he can use the electrical assistance.
This type of bike is designed to assist tourists. This bike includes a long wheelbase which will help the bike to become durable. The durability of the base makes it fit for heavily loaded adventures. This bike has luggage racks, fenders, and bottle cages.
European Bikes Compared to Japanese Bikes
Please note that the numbers below are estimated average prices only(based on online shops). It is best advised to visit official stores to know the exact prices.
| | | |
| --- | --- | --- |
| Bike Type | European Price | Japan Price |
| Mamachari | ¥39,000 | ¥8,500 |
| Foldable Bikes | ¥46,800 | ¥42,800 |
| Mountain Bikes | ¥154, 500 | ¥73,900 |
| Road Racing Bikes | ¥107,500 | ¥87,000 |
| Electric-assist bikes | ¥256,400 | ¥110,000 |
| Touring Bikes | ¥272,000 | ¥117,000 |
Japan bikes are popular worldwide. They can be utilized whether you are in Japan or outside Japan. The durability, longevity, and design of these bikes makes it one of necessities for everyday living.
You can choose from price ranges of mountain bikes, road racing bikes, ebikes, touring bikes and even foldable bikes. The most known bike from Japan is Mamachari. These bikes can be purchased from trusted Japanese brands such as Miyata and Fuji.
If you are interested in visiting Japan, the best experience is from cycling around the rural and urban areas of Japan. If you are interested in getting one from your home country, you can either visit Japan retail stores in your area or you can visit their online stores. Enjoy a longer cycling life by using a Japanese bike!