If you have trouble recognizing and reading Japanese characters, it is the best decision to install a Japanese translator app camera on your mobile phone. This translator app will help you through ups and downs in either your study or working career in Japan. Besides, this amazing reading tech will translate for your travels by using your phone's camera real quick.
In this post, satisfy yourself by understanding the features of a Japanese translator app. This will also help you see the advantages of using mobile translation. To make the journey satisfactory, this post features the best Japanese translator app camera as of 2020.
Let's get it on!
What Is A Translator App Camera?
Mobile translation or a translation app refers to any electronic device or software application that provides instant audio translation. Translator app provides mobile phone users with the advantage of instantaneous and non-mediated translation from one human language to another(e.g. Japanese>Kanji>English), usually with a service fee that is, nevertheless, significantly smaller than a human translator charges. Most of the translator app cameras nowadays are free. 
Mobile translation includes speech generation, speech recognition, voice interpreting, and of course, image translation. Image translation is the provided service through a translator app camera. Yes, a Japanese translator app camera belongs to this category.
How Does The Translator App Camera Work?
By applying Optical Character Recognition (OCR) technology to an image, printed text, posters, banners, menu list, signboard, document, road signs, restaurant menu, ramen menu, old and modern Japanese architecture names, screenshot, etc., you can translate what the kana(hiragana, katakana, and kanji) means in English or your local language if available. 
Yes, you can choose the language of preference. Then, this text will be translated by applying digital image processing through your phone's camera and artificial intelligence and technology.
You take your device's camera focus on the text.
The application will then send it to the translation server.
From there, the Optical Character Recognition( OCR) technology will be applied.
The text will be extracted.
Return the captured text to the user for editing (if necessary).
Finally, the text will be translated into your chosen language. Tada!
Another advancement in Image Processing or image translation is that it is also possible now to replace the text on the image with the translated text and create a new image altogether. Please take note that in some translator camera applications, you need to download the language pack for free while some translator app camera need an internet connection.
Did you know?
Because of the technical advancements in OCR, it is now possible to recognize text from images. This possibility to use one's mobile device's camera to capture and extract printed text is also known as mobile OCR. Guess what? This was first introduced in Japanese manufactured mobile telephones in 2004.
List Of Japanese Translator App Camera
Hailing as first in the list, Google Translate translates 100+ languages without internet or network connection. By downloading the offline language packages(the languages package can be as large as 200MB, remember to use wifi connection!), you can translate in real-time with Google Translate app for Android. If you are a traveler to Japan, install this must-have app for travelers. 
This is available to both Android and iOS smartphone users.
Google Translate features:
With 50+ offline language packages, you can translate real-time!
This is what we're talking about! The Camera or image translator feature and offline translation which is available for Android 2.3 and above.
You can translate text and speech between more than 60 languages.
Plus, you can save your favorite translations for quick and offline access.
For clarification and better translation, you can view dictionary results for single words or phrases.
Translations between the following languages are supported: Afrikaans, Albanian, Amharic, Arabic, Armenian, Azerbaijani, Basque, Belarusian, Bengali, Bosnian, Bulgarian, Catalan, Cebuano, Chichewa, Chinese (Simplified), Chinese (Traditional), Corsican, Croatian, Czech, Danish, Dutch, English, Esperanto, Estonian, Filipino, Finnish, French, Frisian, Galician, Georgian, German, Greek, Gujarati, Haitian Creole, Hausa, Hawaiian, Hebrew, Hindi, Hmong, Hungarian, Icelandic, Igbo, Indonesian, Irish, Italian, Japanese, Javanese, Kannada, Kazakh, Khmer, Korean, Kurdish (Kurmanji), Kyrgyz, Lao, Latin, Latvian, Lithuanian, Luxembourgish, Macedonian, Malagasy, Malay, Malayalam, Maltese, Maori, Marathi, Mongolian, Myanmar (Burmese), Nepali, Norwegian, Pashto, Persian, Polish, Portuguese, Punjabi, Romanian, Russian, Samoan, Scots Gaelic, Serbian, Sesotho, Shona, Sindhi, Sinhala, Slovak, Slovenian, Somali, Spanish, Sundanese, Swahili, Swedish, Tajik, Tamil, Telugu, Thai, Turkish, Ukrainian, Urdu, Uzbek, Vietnamese, Welsh, Xhosa, Yiddish, Yoruba, Zulu.
Second on the line is Microsoft Translator which enables you to translate text or speech, have translated conversations, and even download languages to use offline. This app is made possible and powered by cutting-edge technology used by Office, Bing, Skype, Internet Explorer as well as by partners such as Twitter, Yelp, eBay, WeChat, and more. 
Microsoft Translator features:
Speak or type to translate into over 60 languages.
Experience real-time translated conversations with two or more people by connecting your devices.
Manage two-person real-time conversations on a single device.
Download preferred languages to translate offline.
Hear your translated phrase to help you pronounce your translation.
Browse phrasebooks for translations and pronunciation guides for popular phrases.
Look up for alternate translations and meanings of a word.
You can share your translation with other apps.
Pin most frequent translations to save for later.
Speak to own Android Wear smartwatch to get an instant translation.
Automatically sync translations between your phone and your Android Wear smartwatch.
The translator supports the following languages:  Afrikaans, Arabic, Bosnian (Latin), Bulgarian, Cantonese (Traditional), Catalan, Chinese (Simplified), Chinese (Traditional), Croatian, Czech, Danish, Dutch, English, Estonian, Fijian, Filipino, Finnish, French, German, Greek, Haitian Creole, Hebrew, Hindi, Hmong Daw, Hungarian, Indonesian, Italian, Japanese, Kiswahili, Korean, Latvian, Lithuanian, Malagasy, Malay, Maltese, Norwegian, Persian, Polish, Portuguese, Queretaro Otomi, Romanian, Russian, Serbian (Cyrillic), Serbian (Latin), Slovak, Slovenian, Spanish, Swedish, Tahitian, Thai, Turkish, Ukrainian, Urdu, Vietnamese, Welsh, and Yucatec Maya.
Third, on the list is Baidu Translate. This app which includes a Japanese translator app camera provides translation service for 16 popular languages and in 186 directions. In partnership with 5 million authoritative dictionaries, Baidu Translate offers you real-time speech-to-speech translation and camera translation of multiple languages of your choice. 
Baidu Translate offers offline translation which authoritative phrasebook packs and offline voice packs like Japanese, Korean, and American English make it more special. This amazing app can also recommend you a translating function according to your GPS.
Baidu Translate features:
High-quality translation of multiple languages: this app supports 16 popular languages, including Chinese, English, Japanese, Korean, Thai, German, French, Portuguese, etc.
Compared with other translators, Baidu Translate provides expression and travel translation of much higher quality and offers a "Text to Speech" service for all the languages mentioned above.
Conversation translation: you can now communicate freely with foreign people in real-time. The app supports voice input of Chinese, English, Japanese, Korean, etc.
Offline translation: Download offline translation packs of English, Japanese and Korean, usable translation even without a network connection.
Authoritative dictionaries: this translator app includes a variety of authoritative dictionaries, with one hundred thousand local entries and 5 million cloud entries. With the network connection, it can also provide you with explanations from the Internet and Baidu Baike, synonyms, antonyms, example sentences, and other results.
Useful Phrasebooks: Baidu Translate offers useful expressions to its users when they are traveling abroad in countries such as Japan, Korea, and the USA. It also provides an offline "Text to Speech" service.
Tip: If you have a camera resolution of 2 megapixels or above with an auto-focus feature, a text scanner service is included in the software application. This is called a text scanning feature which will give you a real-time Japanese translation just by using your mobile phone's camera!
Are you a traveler, student, or a foreign worker in Japan? The fourth on this list, Waygo will help you learn Chinese, Japanese and Korean. No trouble at translating printed Chinese, Japanese, or Korean text to English. Just use your smartphone camera.
Known as the leader in visual translation services, Waygo can easily translate images of printed text offline.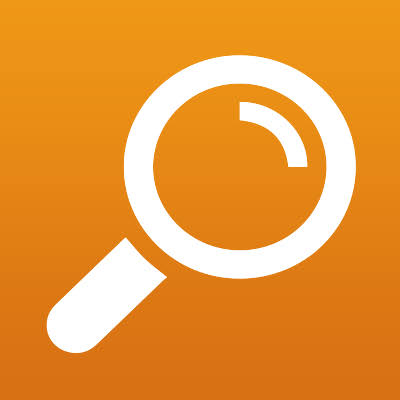 This app's visual translator has been featured repeatedly in ABC News, TechCrunch, The Next Web, Tech In Asia, GigaOm, Forbes, Technode, e27, and VentureBeat as the top visual Chinese translator.
Waygo features:
No data connection is needed.
Use your video camera as a visual translator or dictionary (camera flash required)
See the pronunciation of the words
Simply point and translate foreign text into English
Share your translations through SMS, Facebook, Twitter, and Email
iTranslate offers text, voice, and photo translation. While you can translate between English and Japanese, there are around 40 language pairs available. As a bonus, it works offline once you've downloaded the requisite language packs.
iTranslate features:
40 languages available.
Works offline.
After getting acquired by Google, it was made a part of the Google Translate mobile app.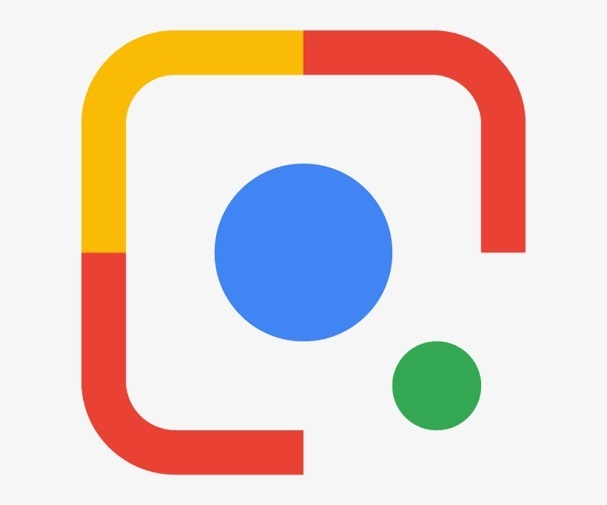 Advantages Of Installing Japanese Translator App Camera
Having portable real-time automated translation like the Japanese translator app camera above has several practical uses and advantages.
1. Mobilizing Human Translation
Translators can now use a mobile phone as translation tools to translate wherever and whenever. They no longer have to work with desktop translation software.
2. Traveling: Real-time translation
If you are traveling to a foreign country such as Japan, mobile translation helps people traveling to a foreign country like you to understand signs and menus or understand others.
3. Business networking
Using mobile translation saves time and finances, and instant when conducting discussions with (potential) foreign customers. Real-time mobile translation costs much lower, an alternative to multilingual call centers using human translators. This can greatly facilitate multilingual teams.
4. Globalization of Social Networking
By using these apps, you can now communicate with your foreign friends using either your language or their language. With mobile translation, you are allowed to chat and text messages with your friends at an international level. The language barrier will be overcome and new friends and associates are waiting for you.
5. Learning a foreign language
Fact: The Japanese language is hard to learn especially Kanjis( Chinese Characters). Japanese translator app camera will shine from here. Learning the Japanese language(and other languages) is made easier and less expensive by using a mobile device equipped with a real-time camera and digital translation.
Because of technological advancements, most students own mobile phones which are cheaper than computers when learning a foreign language like Nihongo. You can study anytime, anywhere because it is a portable translator.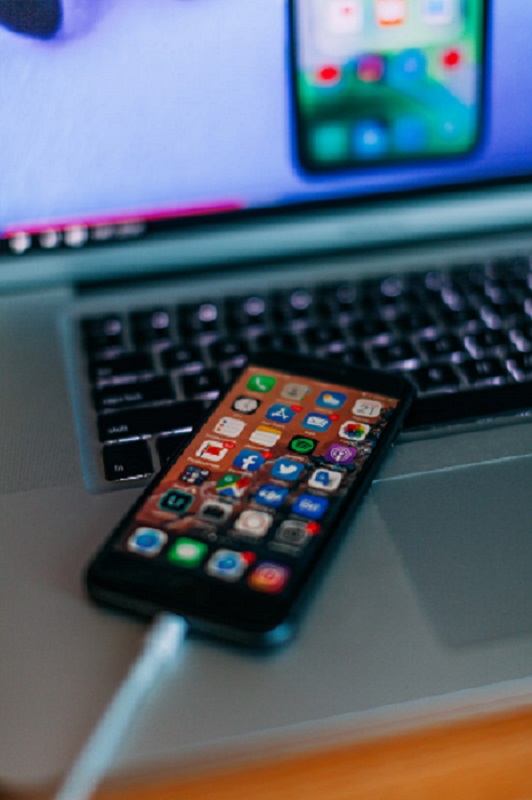 Having a Japanese translator app camera is very convenient whether you are a traveler, student, or worker in Japan. This is very helpful especially on your trips surrounded by buildings, parks, street signs, and traffic calls, ordering menus like sushi and best ramen, and even shopping at convenience stores.
Having a portable translator that instantly translates in real-time will help you understand the unfamiliar characters like hiragana, katakana, and kanji writings everywhere. To sum up, a Japanese translator app camera is a must-have app for everyone who loves to visit Japan.
FAIR Japan provides useful information about Japan.