Are you looking for the best Japanese translator camera apps? These apps use machine translation or MT to give you the English conversion of any Japanese terms. You just point the camera of your phone to the images or words you need to translate.
We gathered six translator camera apps perfect for your Japan travel. Weigh each of the app's excellent features to choose one that suits your need.
But first, let's discuss what a camera translation app is and how does it work.
What Is A Japanese Translator Camera App?
What is a translator camera app? It's an application designed for translating foreign languages using a phone camera. 
Also, this type of app uses Optical Character Recognition (OCR) tool. OCR is a technology used by a translator camera app to convert scanned images to editable text format.
How does it work?
To understand how a translation camera app works, here's the step-by-step process.
Point the camera of your device to an image with text and let it scan.

OCR tool of the app will convert scanned images to text.

Then the Machine Translator of the app translates the foreign extracted text to English or the language of your choice.
So if you choose to translate Japanese characters (Kanji) to English, a camera translator app can give you real-time translations. Whether you're using IOS or Android devices, it's not a problem. In fact, some translation apps work even without an internet connection.
On top of that, you can have it for free. Yes, free versions are available. However, if you want to get extra features or use the app for business purposes, you will have to pay the monthly charges. 
Did you know?
With the advanced OCR technology, it is now possible to recognize text from images. Capturing and extracting printed text using mobile phones is called mobile OCR. And yes, it was first introduced in 2004 by the Japanese manufactured mobile telephones.
6 Camera Translator Apps for Japan
What are the best Japanese camera translator apps? We gathered six (6) translation apps best for your Japan travel, including each of their several features.
Hailing as first in the list, Google Translate translates 100+ languages without internet or network connection. How does it work? You will need to download its language packages with a total of 200MB using WiFi or data. Then, you can now enjoy translating Japanese characters to the English language or your preferred language with the app offline.
With the real-time translation of the Google Translate app, you will enjoy more on your Japan travel. And yes, this can be downloadable to both IOS or Android devices.
Google Translate features:
With 50+ offline language packages, you can translate in real-time!

Available for Android 2.3 and above.

Translate text and speech between more than 60 languages.

Available for offline use.

Free dictionary access on single words or phrases for clarification and better translation.

Translation supports various languages: Afrikaans, Albanian, Amharic, Arabic, Armenian, Azerbaijani, Basque, Belarusian, Bengali, Bosnian, Bulgarian, Catalan, Cebuano, Chichewa, Chinese (Simplified), Chinese (Traditional), Corsican, Croatian, Czech, Danish, Dutch, English, Esperanto, Estonian, Filipino, Finnish, French, Frisian, Galician, Georgian, German, Greek, Gujarati, Haitian Creole, Hausa, Hawaiian, Hebrew, Hindi, Hmong, Hungarian, Icelandic, Igbo, Indonesian, Irish, Italian, Japanese, Javanese, Kannada, Kazakh, Khmer, Korean, Kurdish (Kurmanji), Kyrgyz, Lao, Latin, Latvian, Lithuanian, Luxembourgish, Macedonian, Malagasy, Malay, Malayalam, Maltese, Maori, Marathi, Mongolian, Myanmar (Burmese), Nepali, Norwegian, Pashto, Persian, Polish, Portuguese, Punjabi, Romanian, Russian, Samoan, Scots Gaelic, Serbian, Sesotho, Shona, Sindhi, Sinhala, Slovak, Slovenian, Somali, Spanish, Sundanese, Swahili, Swedish, Tajik, Tamil, Telugu, Thai, Turkish, Ukrainian, Urdu, Uzbek, Vietnamese, Welsh, Xhosa, Yiddish, Yoruba, Zulu
Are you looking for a free translation and transcription service that is available to multiple devices? This second-best translation camera app on our list can be the perfect one for you.
Apart from translating text, it can also translate speech from audio streams, known as Microsoft Speech.
Another powerful service Microsoft Translator has is translating a live conversation, such as on Skype and other platforms. However, you may ask if the translation is reliable.
The translated text and speech of Microsoft Translator are evaluated through a system called BLEU or Bilingual Evaluation Understudy score. Therefore, you can assure that this app can provide a better translation.
Microsoft Translator features:
Speak or type to translate into over 60 languages.

Translate two or more conversations in real-time on a single mobile device.

Preferred languages are available to download for offline translation. 

Pronunciation guide, a voice to help you pronounce the translated words.

Browse phrasebooks for translations and pronunciation guides for popular phrases.

Provide alternate translations and meanings of a word.

You can share your translation with other apps.

Pin most frequent translations to save for later.

Able to connect and sync to your Android Wear smartwatch.

Supports in the following languages: Afrikaans, Arabic, Bosnian (Latin), Bulgarian, Cantonese (Traditional), Catalan, Chinese (Simplified), Chinese (Traditional), Croatian, Czech, Danish, Dutch, English, Estonian, Fijian, Filipino, Finnish, French, German, Greek, Haitian Creole, Hebrew, Hindi, Hmong Daw, Hungarian, Indonesian, Italian, Japanese, Kiswahili, Korean, Latvian, Lithuanian, Malagasy, Malay, Maltese, Norwegian, Persian, Polish, Portuguese, Queretaro Otomi, Romanian, Russian, Serbian (Cyrillic), Serbian (Latin), Slovak, Slovenian, Spanish, Swedish, Tahitian, Thai, Turkish, Ukrainian, Urdu, Vietnamese, Welsh, and Yucatec Maya
Baidu, a strong competitor from China, had also launched its translation services. Not only speech-to-speech translation but also the camera translation app. In fact, the camera translation app provides translation services for over 16 popular languages, including the Japanese language.
Aside from the camera translation use, this app can recommend a translating function according to your GPS. Indeed, a must-downloaded app before you embark on Japan.
To make this app available for offline use when you travel to Japan, the authoritative phrasebook packs and voice packs must have downloaded ahead over wifi.
However, is Baidu Translate free? Yes, it is free and available to download on your phone and tablet device.
Baidu Translate features:
High-quality translation in 16 popular languages, including Japanese

Provide expression and travel translation of much higher quality and a "Text to Speech" service to multiple languages.

Conversation translation: you can now communicate freely with foreign people in real-time. The app supports voice input of Chinese, English, Japanese, Korean, etc.

Offline translation: download translation packs of English, Japanese, and Korean for offline use.

Access to Authoritative dictionaries (with one hundred thousand local entries and 5 million cloud entries); can access Baidu Baike, synonyms, antonyms, example sentences, and other results when connected to the internet.

Useful Phrasebooks: Baidu Translate offers useful expressions to its users when traveling abroad, such as Japan, Korea, and the USA. It also provides an offline "Text to Speech" service.
Tip: The mobile camera must have a resolution of 2 megapixels or above with an auto-focus feature to use the text scanning feature.
This Japanese translator camera app is best for travelers, students, and foreign workers. Waygo will not only help translate Japanese characters but learn the language.
Since this translation app leading in visual translation services, having it downloaded on your phone can help translate images easily. Just point the camera on the image, and the app will provide you the equivalent Japanese word.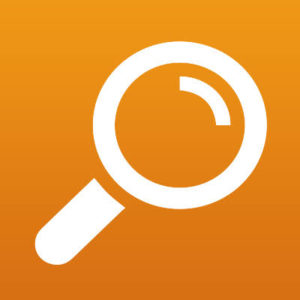 Waygo features:
No data connection is needed.

Use your video camera as a visual translator or dictionary (camera flash required)

You can check the correct pronunciation of every converted word.

Point your device to the images or text and get the translation.

You can share the translations through SMS, Facebook, Twitter, and Email.
5. iTranslate for Japanese Translation
Why should you consider iTranslate? In terms of accuracy, this app performs well, the same as Google Translate.
Like the other Japanese translator camera apps on the list, this app from Apple can help you instantly read and understand Japanese terms. It is also free to download with free basic features.
With around 40 language pairs available and several features, you will surely love to have this translation application on your phone. However, you will need to pay $3 per month to enjoy the pro version.
iTranslate features:
40 languages available.
Works offline.
After getting acquired by Google, it was made as a part of the Google Translate mobile app.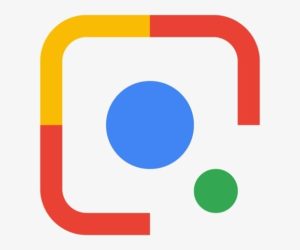 Advantages of Japanese to English Translator Apps
Deliver translations at your phone
Your mobile phone can do the function. You won't need to purchase a translation device because it can translate even without an internet connection. Other than that, you can get the English conversion of Japanese words instantly.
It makes your travel smooth by understanding the Japanese road signs, menus, and labels. With the camera translation function, you can get the English equivalent instantly on your mobile phone. No need to hire a Translator when touring around Japan.
Useful for business networking
Using mobile translation saves time and finances, and instant when conducting discussions with (potential) foreign customers. Real-time mobile translation costs much lower, an alternative to multilingual call centers using human translators. It can facilitate multilingual teams.
Globalization of Social Networking
With the translation apps, the language barrier will not be an issue. You can communicate with your Japanese friends or other foreign friends using their language.
Learning a foreign language
The Japanese language is not that easy to learn, Kanji (Chinese Characters) in particular. With the help of these Japanese translation camera apps, you will understand the Japanese language instantly. And with constant use, learning a different language would be much easy for you.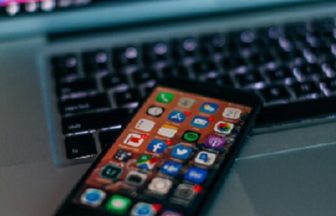 There are actually many Japanese translator camera apps out there that you can choose from. However, the six apps on our list are the best and easy-to-use, whether you are a traveler, student, or worker in Japan. Having one of the apps downloaded to your mobile can help you get instant English conversion or your preferred language.
What makes it more convenient is that you can use it without connecting to the internet. And if you chose an app with the voice feature, you will know how to pronounce Japanese words correctly. Yes, the app can also be a helpful tool to learn a new language.
To sum up, these Japanese translator camera apps are truly must-have apps to translate Japanese with ease.
Learn more about Japan today! Visit the FAIR Inc website for more interesting articles to read.