A Pocket WiFi or portable WiFi is connecting to the local mobile phone network router and enables your gadgets such as computers, smartphones, and tablets to access the internet. Why do you need it in Japan?
You can find free wifi in malls or in the train stations. But unfortunately, you can't always connect to the internet even though you are connected to the public wifi. You also need to confirm your identity by entering your email into their dashboard. Your surfing time is limited to 30 minutes or 1 hour.
To use online Google Maps.

When you get around Japan, online maps like Google Maps really plays an important role rather than printed maps. Why? Because web maps navigation is very accurate and reliable. It will give you the street names, traffic, nearest establishments, and more. Reaching train stations will be easier and can even provide you the best route to take. Besides using it is reliable, it also saves you from the taxi expenses, which is very costly in Japan. Remember, It is not available offline. That is why you will need pocket wifi to be able to use Google Maps.
Regardless of location, pocket wifi can function well since it is connecting to a mobile data connection. Unlike the free public wifi that is limited only in train stations or other establishments, the use of router can be beneficial wherever place you may plan to go to Japan. Therefore, the network connection of your pocket wifi is not a problem, and you can enjoy your internet access even traveling in the countryside. 
High-speed connection than free WiFi.
Pocket WiFi in Japan has a 4g network. It means that the data transfer speed is fast. In fact, in Japan, it has 300 MBPS, absolutely fast internet speed. You can watch high definition videos and play games online using your pocket WiFi. All of the family members can enjoy the fast and unlimited internet as it is possible for multiple users, can connect up to 10 devices.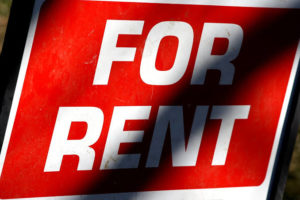 Therefore, if you plan to explore Japan you should get pocket wifi, not purchasing it but renting one. That means you will pay to borrow a router and you'll have to return it afterward. But how does it work?
There are companies in Japan offer a rental service which allows the tourist to rent a router after a registration process. They offer different plans with great features. We recommend two of the best wifi router rental services you can avail.
Ninjas are specialist for bringing information fast. Do you want to experience an internet connection as fast as a ninja while in Japan? Then, worry no more. You can avail at Ninja Wifi, a service offering wifi routers that features a connection as speedy as a ninja.
Features:
Speed
The mobile wifi router is compatible with the latest Hybrid 4g LTE, the highest speed class. The internet speed is up to 187.5 Mbps. Ain't very fast right?
Data Bundle
The good news is that the data bundle is unlimited. There is no limit on the data volume you want to spend. Unlike the other mobile companies, the speed will not slow down whenever you reach your data limit. You can enjoy surfing with comfort.
Price
There are 3 plans you can choose with. The price differs in the plans.
The Standard Plan (Softbank)
The specs of this plan are the following. The carrier is Softbank. The data limit is unlimited. The downloading speed and the uploading speed has its max transmission rate. The rental fee is 900 yen plus tax per day.
Softbank 601HW 1GB/Day Plan
The broadband standard is Softbank 4G LTE and Softbank 4G. The data limit is 1GB per day. If you reach the limit, the device itself will work for texting or SMS. After 12:00 midnight, the speed will be back on track. Best choice for everyone, right? The rental fee is 800 yen plus tax per day.
Handy is a mini-tablet, that can be used as a connector to the internet and at the same time, can be used as a mobile hotspot. The good thing about this plan is that it has many features. The data limit is 5GB per day. The device supports 15 languages. It also has a Japan guide that introduces you to every attraction in the country. Very easy to use because it has 5 options only in the main menu which is the Ninja Wifi Link, Wifi Hotspot, Internet, Japan City Guide/Coupons, and the Change Language. That means the language will be translated by accessing the IP address (e.g. Customer uses from Chinese IP, the webpage will be automatically translated into Chinese) Other available languages are Chinese (Traditional), Chinese (Simplified), Korean and English.
The rental fee is 900 yen plus tax per day.
Sharing
The devices can share up to 5 persons in your family and friends. The device is connectable to tablets, smartphones, computers, and laptops.
Other Features
Ninja Wifi offers Medical Support.

Ninja Wifi offers secure Guarantee plan. If any malfunctions happen, Ninja Wifi will send a replacement.
Get Ninja Wifi now! We will be giving a 20% discount if you avail it with us.
Click here to avail NINJA WIFI.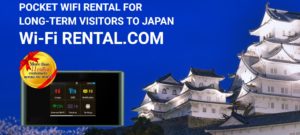 This service offers an online application which is very simple. The good thing is that you just need to follow the three-way process to order their service and return the device. So if you are looking for a wifi router service that offers a straightforward application, Wifi Rental is the best thing for you.
Features:
Speed
By connecting to the local mobile phone network in Japan, internet access is granted. The fastest internet speed they offer is 300 Mbps.
Data Bundle
The data bundle is unlimited.
Price
There are 3 plans you can choose with.
This plan is the best-seller, the favorite, and the most used. The data bundle is unlimited and the transmission is very fast at 187.5 MBPS. The rental fee is 5,980 yen a month which means 199.33 yen a day.
Softbank Handy 5GB per day
This plan is the second best seller even though this is a new product. This plan offers 5 GB per day as a limit. This device functions as a tablet and a WiFi provider. The rental fee is 4,980 yen a month which means 166 yen a day.
This plan is the third best seller. The only difference is that it has a limit of 5GB per month, with an internet speed of MAX 300 Mbps. The rental fee is 2980 a month which means 99.33 yen a day.
Quick Set-Up
It takes seconds to connect the router to the internet. Find the code, enter the password and you are all set. Remember, it's not available in other languages only English.
Easy Pick-Up and Return
You can pick up the device at any international airport in Japan and return it at the departure airport. The device can also be delivered to your address in Japan and return it via post.
Flexible Rental Period
No long term contract obligations and cancellation fees.
Use the promo code FAIR1, and you will be guaranteed a 1,080 JPY off. 
Visit Wifi Rental now!
Pros and Cons of Using Wifi Rentals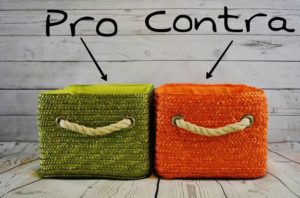 Pros:
Big Data Allowances

Lightning-fast speeds

Can connect up to 10 devices
Cons:
Less Convenient – you need to carry and maintain the device around. You also need to charge it and make sure you don't misplace it.

 Pick and Return – this factor can take your time because you need to return it in the right place.
If you plan to travel to Japan, you can avail these services before the trip. It will be delivered to you or you can pick up the device in your preferred location.
Why wifi rental is best for tourists? 
1. Faster connection than public WiFi. When many people are connected at the same time, except that the speed will go slow. The number of devices that can connect to pocket wifi is limited so the connection is fast.
2. Very Handy. You can bring it anywhere. You will not bother finding and connecting to public wifi which is very hassle.
It is very great traveling to Japan while doing things that entertain us like surfing on the internet. Also, it is very worthwhile sharing the memories and experiences you had to your friends online. In order to do this, you need to have a fast and reliable internet connection not only in your accommodation in Japan but also in public places. In this case, you got to avail pocket wifi. Not only handy, but it is also hassle-free.
Rent one now!