Winter– It is the chilly season of the year, yet you might want to try the cool activity, snowboarding in Japan. This activity is indeed very famous in the country, especially in winter and post-spring. Although snowboarding is branded as a dangerous sport, you can still do this sport in Japan with the utmost safety as a priority. 
Traveling to Japan must come with a plan. Making the trip more enjoyable, include snowboarding in your itinerary. This post will help you decide why snowboarding in Japan is so much fun and diverting, furnish you with the top-rated ski and snowboard resorts in the country, and will entail the tips on how to ace snowboarding. 
To make snowboarding in Japan safe and insured, please read our article, "Travel Insurance in Japan For Foreigners: 3 Most Asked Questions!". This explains how to be travel insured while doing a dangerous activity such as snowboarding.
Introduction To Snowboarding in Japan
Snowboarding(スノーボード) is a sport that lets you wield a board like a wide ski ridden in a surfing position downhill over snow. Ski(スキー) is likely compared to snowboarding, but ski uses a pair of narrow strips of wood, metal, or plastic curving upward in front that is used especially for gliding over snow or Yuki(雪). However, we can still say both can be regarded as snowboarding. 
Japan, which has 70 percent landmass, offers mountainous areas that provide about 600 ski resorts. These mountains will be covered in snow when the chilly wind arrives. Each winter season, the country has an average of 14 meters of snowfall which means you can enjoy snowboarding in Japan even after Spring, the cherry blossoms season. 
From December to early May, snowboarding in Japan is still available. Peak seasons of snowboarding are from mid-January to the end of February. In addition, you can enjoy hot springs / onsen, snowboarding, and eating ramen while traveling in the snow.
Tip: Resorts will be very crowded on peak conditions such as holidays and weekends. Be sure to plan for the best escapade ever. The best time to snowboard in Japan is on weekdays!
While we're talking about resorts, the most known resorts are from Hokkaido, Kyushu, Tohoku, and lastly Nagano, which has the largest ski resort in the country plus hot spring-bathing apes as a bonus view.
Top-notch Ski and Snowboard Resorts in Japan
There are several Ski resorts in Japan to choose from. Eventually, you will have to choose the resort for snowboarding depending on the prefecture you are headed to. From the northern part, Hokkaido which has the thickest powder in winter up to the southern part of the country, resorts are scattered. 
The places below are the top-rated resorts from the prefectures namely: Hokkaido, Tohoku, Niigata, Nagano, and Gunma. The provided links are the respected websites and articles of each resort.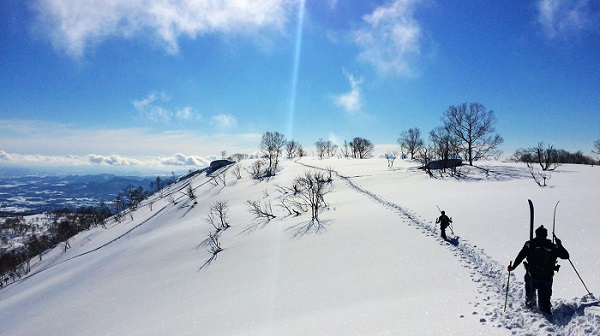 Tip: If your accommodation is located near a snowboard resort, ride the shuttle bus provided by the resort. If you have your car, travel early or at night to avoid rush hour. With this strategy, going to your destination resort will be hassle-free.
10. Ishiuchi Maruyama, Niigata
Link: http://www.visitishiuchi.com/
11. Iwappara Snow Resort, Niigata
Link: https://www.iwa-ppara.com/
12. Naspa New Otani, Niigata
Link: https://www.naspanewotani.com/
13. Kagura Mitsumata Resort, Niigata
Link: http://www.kagura-mitsumata.ne.jp/english/index.html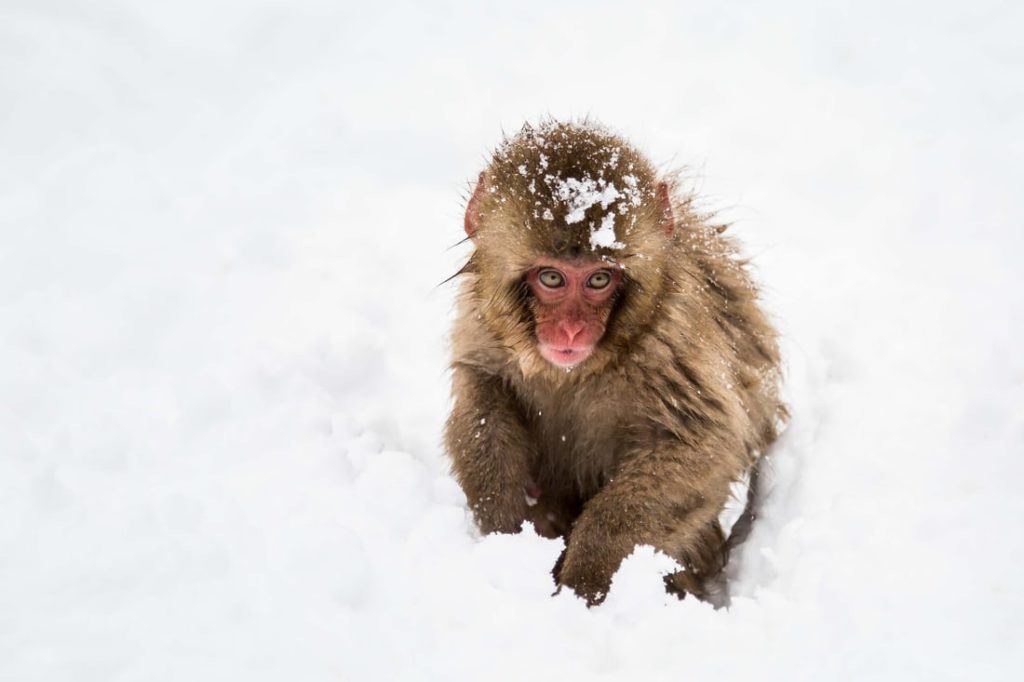 14. Naeba Ski Resort, Niigata
Link: http://enjoyniigata.com/english/08/naeba-ski-resort.html
15. Suginohara Ski Resort, Niigata
Link: http://myokokogen.net/resorts/suginohara/
16. Akakura Kanko Resort and Spa, Niigata
Link: http://www.akr-ski.com/english/
17. Ikenotaira Onsen Resort, Niigata
Link: http://enjoyniigata.com/english/08/
Did you know? Japan hosted the 1998 Winter Olympics and it was held at Nagano, the prefecture with world-class ski and snowboard areas.
18. Hakuba Happo-one, Nagano
Link: http://www.happo-one.jp/english/
19. Hakuba Iwatake Snow Field, Nagano
Link: http://www.hakuba.jp/iwatake/en/
20. Tsugaike Kogen, Nagano
Link: http://www.tsugaike.gr.jp/english/
21. Joetsu Kokusai, Nagano
Link: http://enjoyniigata.com/english/08/joetsu-kokusai-ski-resort.html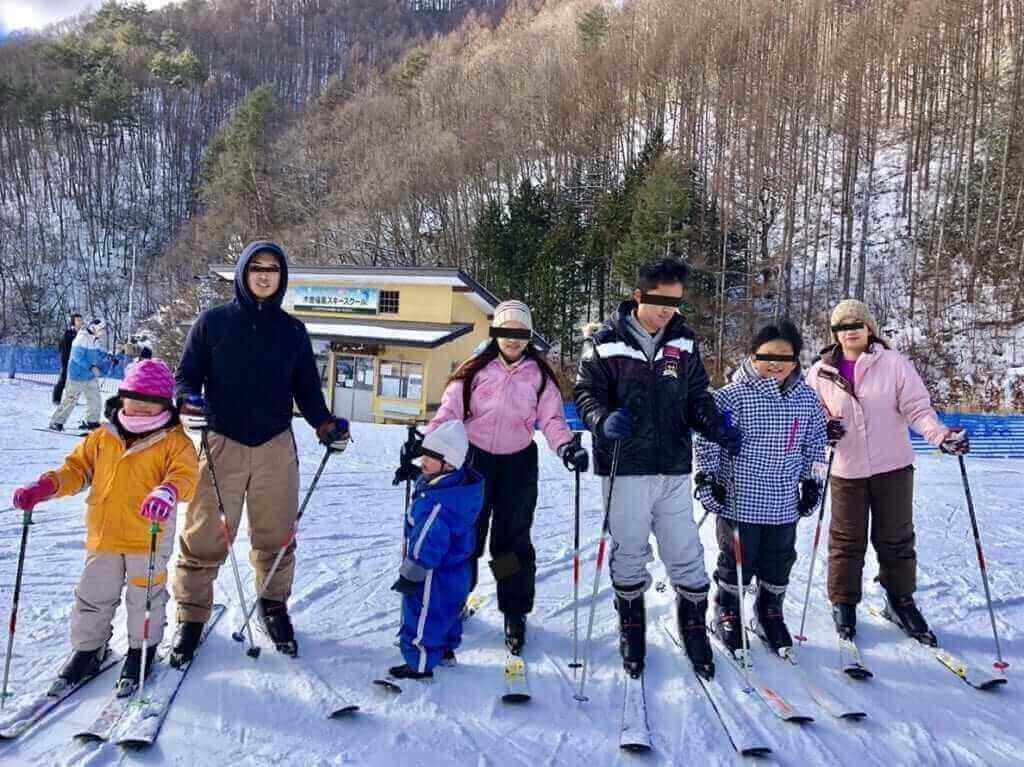 22. Hakuba 47, Nagano
Link: https://www.hakuba47.co.jp/winter/en/
23. Hakuba Goryu, Nagano
Link: https://hakuba.com/resorts/goryu/
24. Yakebitai Yama, Nagano
Link: http://www.princehotels.com/en/ski/shiga_kougen.html
25. Okushigakogen, Nagano
Link: http://en.okushiga.jp/skiresort/
26. Nozawa Onsen, Nagano
Link: http://www.nozawaski.com/en/
27. Evergreen Outdoor Center, Nagano
Link: http://www.evergreen-hakuba.com/
28. Marunuma Kogen Resort, Gunma
Link: http://marunuma.jp/winter/en
29. White World Oze Iwakura, Gunma
Link: http://www.oze-iwakura.co.jp/ski/en
30. Kawaba Ski Resort, Gunma
Link: http://www.g-jmt.com/kawaba/eng/
31. Minakami Ski Resort Norn, Gunma
Link: http://www.norn.co.jp/english_ski_information/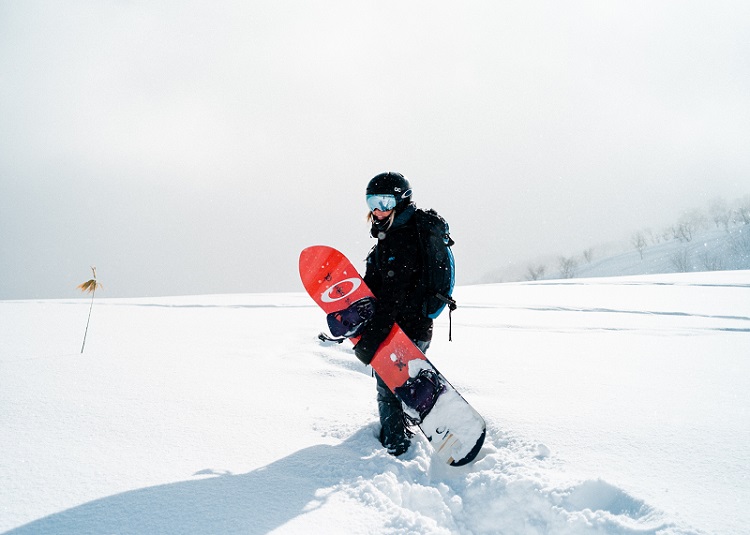 You might say, "snowboarding is easy". Particularly, even kids are doing it like a professional snowboarder. Even without the innate talent of snowboarding, you can ace this sport with proper PPE, proper practice, patience, confidence, and a positive mindset.  
Here are the tips and tutorials on snowboarding to a memorable winter encounter in Japan. Feel the adrenaline rush! 
Preparations. Although resorts will provide the equipment, (some are for rent), it is better to bring your PPE( Personal Protective Equipment).
✔snowboard leash,
✔snow pants or snow bib,
✔not too fit and not too loose snow coat,
✔snowboarding boots,
✔crash helmet,
✔thermal layers(wool socks),
✔snow gloves with gauntlet cuffs,
✔ski or snowboarding goggles to protect your eyes. 
Wear everything properly. You must be comfortable with your PPE. 
A stomp pad will help your feet relax. Consider getting one. 
You are snowboarding to enjoy. Try not to execute professional snowboarding styles to avoid injury. 
Your snowboard's length must be equal to your nose or your chin. Also, check the width of the snowboard to see if your feet will stick out or not from the board. 
If you are a beginner, try buying slightly used snowboards to save money. 
For the basics, try running and then sliding across a very smooth floor. This will determine which will be your lead foot- the one that sticks out in front of you will be your lead foot while snowboarding. 
To start snowboarding, get on your snowboard and put on your snowboard leash. 
Next, go to the ski lift. To slide forward, push off the snow using your back foot.
Once you are at the top of the lift, the fun will start. Now, slightly slide your snowboard. Keep your balance and do not panic. 
In addition, keep your back straight and lean slightly forward. Control your legs as this is the key to snowboarding. 
To stop or brake, align your board perpendicular to the slope. This will stop the board from going down the hill. 
To move sideways, shift your body weight to your desired direction. For example, if you want to move left, shift your body weight to your left foot. 
As mentioned earlier, your legs are the key. Make your knees slightly bent to easily control the flow. 
If you are a beginner, ask someone to teach you while on the slope. 
After making it to the downhill, you can again ride the ski lift and enjoy skiing and snowboarding to your heart's content.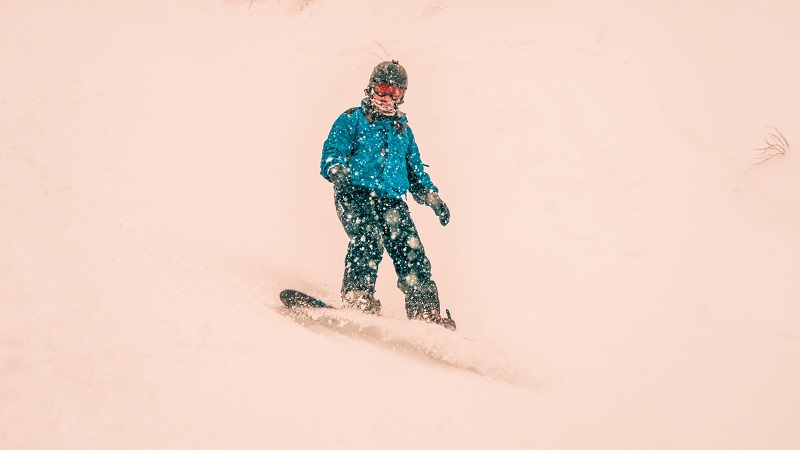 After snowboarding, you can relax at steaming hot springs in Japan in your selected resort. Sink into the happiness brought by a day filled with snow playing. Also, you can eat at cafeterias in ski resorts. They cater to Japanese foods which are perfect for the winter season and sell souvenirs too.
Trying different and unfamiliar things will benefit your well-being. Many tourists have enjoyed snowboarding in Japan. Apart from this, the experience itself is also a gift to calm one's mind. 
In this time of the pandemic, don't forget to protect your safety and your family. Please read our article, "Public Hygiene In Japan: High Standard of Cleanliness", to know how to protect you from viruses especially during cold seasons in Japan. 
Please always remember to check the resort if they are operating by contacting them on the given link above. Thank you! 
FAIR Japan provides useful information about Japan.