Are you planning for an exciting winter activity? Snowboarding in Japan would be the best one to try. The country has many resorts to choose from and an impressive light snow structure. Perfect for your snowboard adventure.
Whether it's your first time or expert surfing on a snow-covered surface, these best resorts got you covered.
This post will help your snowboard adventure in Japan more fun and exciting. But first, let's know the reason why you should snowboard in Japan.
Why Snowboarding in Japan Rules?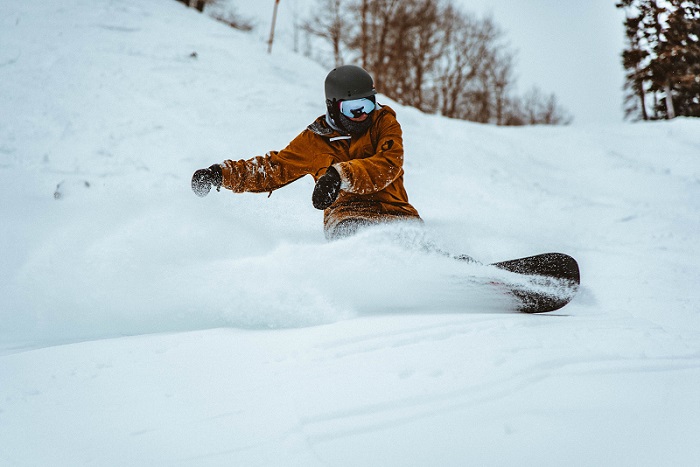 The country has about 73 percent mountainous landmass that makes it holds about 600 snowboard resorts. These mountain areas are covered with an average of 14 meters of snow during the winter seasons. That means you can enjoy snowboarding in Japan even after the spring seasons (cherry blossoms season).
So when is the best time to snowboard in Japan? It will most likely depend on your choices.
Best powder snow (January-February)

Snowboarding Events (late December and late January to mid-February)

Great deals (March and early April)
Choosing the powder snow months is a plus. Powder snow can make your snowboarding easy, and it feels like you are floating over the snow. And falling in the powder will not hurt you.
Apart from that, snowboarding in Japan rules when it comes to snowboarding or ski area sizes. You can find the biggest resorts in Hokkaido, Tohoku, Niigata, Nagano, and Gunma prefectures. And there are plenty of runs for all skill sets available for kids, newbies, and pros.
After a day of snowboarding, you can include in your activity the hot spring bathing. You will not only enjoy dipping yourself to a natural spring but also its stunning views.
Best Snowboarding Resorts in Japan
From over 600 hundred resorts in Japan, we pulled out the 30+ best resorts. They are top-rated because they have earned the world-best ski awards. And we picked resorts from Hokkaido, Tohoku, Niigata, Nagano, and Gunma.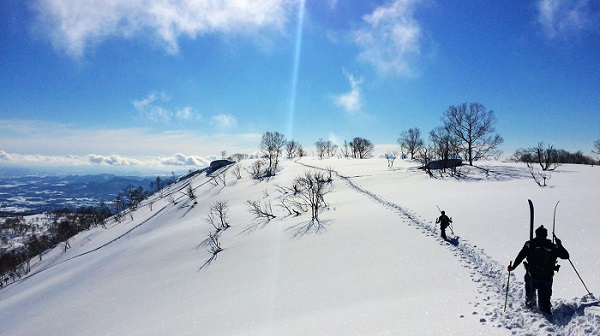 Tip: If your accommodation is located near a snowboard resort, ride the shuttle bus provided by the resort. If you have your car, travel early or at night to avoid rush hour. With this strategy, going to your destination resort will be hassle-free.
Did you know? Japan hosted the 1998 Winter Olympics and it was held at Nagano, the prefecture with world-class ski and snowboard areas.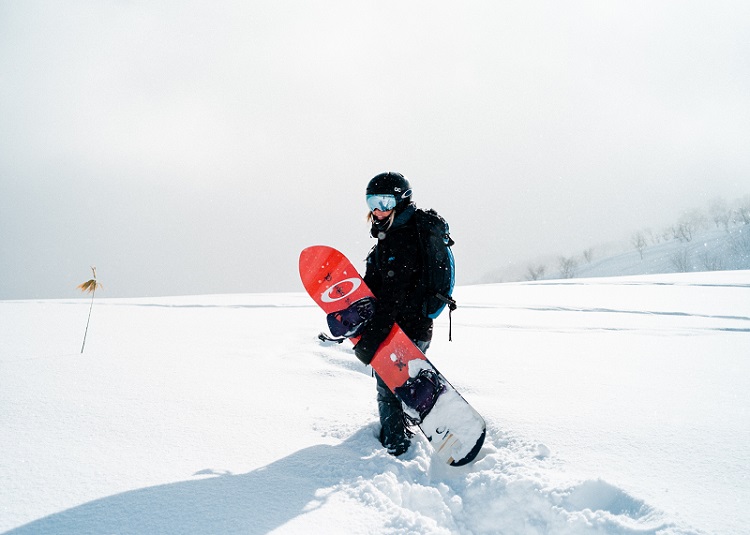 You might say, "snowboarding is easy". Particularly, even kids are doing it like a professional snowboarder. Even without the innate talent of snowboarding, you can ace this sport with proper PPE, proper practice, patience, confidence, and a positive mindset.  
Here are the tips and tutorials on snowboarding to a memorable winter encounter in Japan. Feel the adrenaline rush! 
Important Snowboarding Tips
Be prepared. Bring your 

PPE( Personal Protective Equipment) 

with you. Also Available for rent.

✔snowboard leash

✔snow pants or snow bib 

✔not too fit and not too loose snow coat

✔snowboarding boots

✔crash helmet

✔thermal layers(wool socks) 

✔snow gloves with gauntlet cuffs

✔snowboarding goggles to protect your eyes

Wear everything properly

. You must be comfortable with your PPE. 

Get a stomp pad on your snowboard to help relax your feet.

Do not 

execute professional snowboarding styles to avoid injury. 

Your snowboard's length must be equal to your nose or your chin. Check the width of the snowboard to see if your feet will stick out or not from the board. 

Beginners should consider purchasing slightly used snowboards to save money. 

For the basics, try running and then sliding across a very smooth floor. It will help determine your lead food – the one that sticks out in front of you will be your lead foot while snowboarding. 

To start snowboarding, get on your snowboard and put on your snowboard leash. 

Go to the ski lift. To slide forward, push off the snow using your back foot.

Once you are at the top of the lift, the fun will start. Now, slightly slide your snowboard. Keep your balance, and do not panic. 

Keep your back straight and lean slightly forward. Control your legs as this is the key to snowboarding. 

Align your board perpendicular to the slope to stop or brake.

To move sideways, shift your body weight to your desired direction. 

Make your knees slightly bent to control the flow. 

If you are a beginner, ask someone to teach you while on the slope. 

After making it to the downhill, you can again ride the ski lift and enjoy skiing and snowboarding to your heart's content.
This new and exciting snow activity may or may not yet included on your bucket list trips. But if you try it on any of the best 30+ resorts on the list, you will for sure never regret it. Apart from award-winning resorts, those powder snow, hot springs, and the food experience are the best trip combo.
However, to avoid serious snowboarding accidents, you should consider those tips and PPE tutorials above.
And don't forget to check the resort if they are open during the coronavirus pandemic. Make sure to practice proper hygiene for health safety.
If you want to learn more about food, travel, and culture in Japan, FAIR Japan provides free helpful information.