You might be reading this because you might be looking for cheap things to buy in Japan. Instead of buying expensive, branded, and fancy items for souvenirs. Why not pick low-cost products?
Despite being well-known as one of the rich countries worldwide, you can still find low-cost items. Well, in fact, some of them are in good condition sold second-hand.
Therefore, this could be your perfect guide on what cheap things to buy and the best places to find them.  
Must-Buy Affordable Japanese Souvenirs
1. Chopsticks
Ever heard of a chopstick collection? You might be into it or you might have a friend who owns a lot of chopsticks. Anyway, using chopsticks can somehow give you that Asian vibe of enjoying a meal, right? Well, for some it does. 
Chopsticks are commonly made of bamboo, plastic, wood, or stainless steel.  They are less made from titanium, gold, silver, porcelain. Hashi or chopsticks are considered the proper instruments for enjoying traditional Japanese cuisines.
In other words, it's called a utensil for any occasion. Yes, this is one of the cheap things to buy in Japan.
Typical price: 100 JPY
Where to buy: Daiso/ Donki /100 yen shops/ Morita Annex on Nakamise Shopping Street
2. Tenugui in Japan
Tenugui are thin, amazingly printed clothes in Japan used since the 8th century. Today, they can be found everywhere from souvenir shops to high-end department stores. 
Now, this may not be one souvenir you might possibly think of but Tenugui might just be different in some way from all the other cloth you own. It's versatile and it's cheap. This can be worn around the head like a bandanna or headband, worn like a scarf around your neck, worn like an apron, used as a gift wrap, and used as a wrap for bento boxes.
It can also be your mat as you go to picnics, or it can be framed and put on display like paintings on your walls. Thus, it would be a fun idea to build a collection of these in various colors or designs, wouldn't it? 
Typical price: 700-1500 JYP
Where to buy: Stores Kamawanu, Chidoriya, Yamada Denki, Anbo, Koiki, and Mamegui.
3. Japanese Stationeries
If you are into art, buying stationeries would probably be a good idea to look out for in Japan. The price depends on the store and item you are looking at, but most of it is cheap. 
One of the must-have items is the colorful ballpoint pens, particularly, such ones you can erase letters with. You could also add a themed eraser, designed tapes, and cool memo pad or notebook on your list that comes with different amazing designs, shapes, sizes, and colors. Every girl would love to have these.
Typical price: 100-300JPY
Where to buy: Ginza / Tokyu Hands / LoFt / Don Quijote.
4. Themed-Socks
It might be funny to have socks on this list. After all, socks are common everywhere else in the world. But aren't these cute? Believe it or not, you're going to need them. If it isn't for the cold weather, Japan has a custom of taking off shoes quite often, so it's not surprising that the Japanese love their socks.
You can buy these cute items as gifts for your kids, your friends' kids, or grown-up friends who are still into fun-designed socks with cool characters. Not a problem since it's cheap but comfy to wear.
Typical price: 998 JPY (for 3 pairs)
Where to buy: Donki
5. Made in Japan Ceramics
Japan has a long history of ceramic production. Today, Tokyo is filled with small shops selling a massive variety of ceramics that you can gladly choose from.
You can even enroll yourself in a session at one of Japan's pottery classes if you wish to make your own. Likely, it would be a better investment to just buy a bunch of unique designs of teacups and other dishes at a cheaper price.
Typical price: 200-400 JYP
Where to buy: Kappabashi Street (Kitchen Street) / The Cover Nippon, Tokyo Midtown / Oedo Antique Market
On Sales Branded Apparel Stores!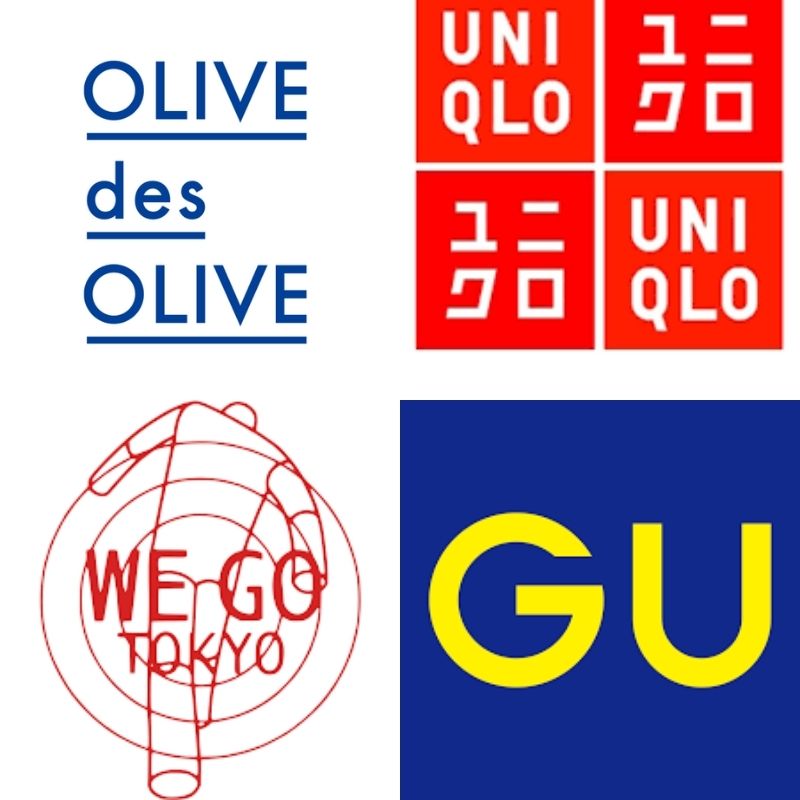 UNIQLO is a widely-known Japanese clothing brand branched to many countries. It is a casual wear designer, manufacturer, and retailer which owns over 800 stores in Japan and over 1000 stores abroad (Asia, Europe, US).
They may not retail much of flashy trendy clothes, but even so, UNIQLO showcases reasonably affordable items to use for a long time.
Take note, they often hold sales on weekends at an even lower cost. In addition to that, Uniqlo's clothing may reflect a particular size difference. Your clothing size at a UNIQLO store in Japan may be different than the one back in your home country. 
Here are the typical prices per item:
Temperature-controlled clothing – Heattech & Airism (500-3000 JPY)
Bra Tops & Dresses (2000 JPY)
Wireless Bras (2000 JPY)
Graphic T's (500 JPY [on sale] 1000-1500 JPY [SRP])
UV-Cut Clothing (2000 JPY)
Work Outfits (1500-5000 JPY)
Fleece Jackets (2000-3000 JPY)
Pocketable Jackets (2000-6000 JPY)
Multi-Way Scarf (2000 JPY)
Shoes (2000-3000 JPY)
Where: UNIQLO Shinjuku West Exit Store, Tokyo, Japan
To find cheap things to buy in Japan, G.U., UNIQLO's fashion-forward "little sister" is what you are looking for.
While UNIQLO is known as a great place to shop for basics, G.U.'s clothes often feature fun prints and colorful designs. But this is preferably the best place to shop for gifts for your family and friends, and of course yourself. For sure, you'll have fun picking out what fits your taste.
Typical price: 500-5000 JPY
Where: Shinsaibashisuji, Osaka city, Japan
WEGO stores are one-stop shops for Japanese streetwear or casual items. Their cheap and diverse style makes this a great place to stop by to add a statement piece to your wardrobe. They say it's like having a twist of Harajuku-style (mix of all the well-known Japanese sub-styles). With loads of unique bags, snapbacks, and graphic tees, you can assemble an #OTTD with WEGO.
This apparel shop has about 70 branches all over Japan!
Typical price: 300-5000 JPY
Where: Harajuku, Tokyo / America-mura, Osaka
MUJI is a popular retail company and has a number of stores in Japan and abroad. This is another perfect place to be when you have a must-buy list. MUJI offers a wide selection of high-quality and stylish products at reasonable prices. You can find stationery, households, furniture, clothes, cosmetics, food, and many other useful items. If you are going for clothing, you should have an idea of the possible costs. 
Here are the typical prices (in dollars):
Women's Cotton Double Gauze
Shirt $39
Tunic $49
Crew Neck Dress $49
Men's Cotton Double Gauze Check
Shirt $39
Collar Shirt $39
Collar Indigo Shirt $39
Typical price: 4000-5000 JPY

Where: Shinjuku / Shibuya / Taito City / Osaka / Kyoto
For all those who love dainty frills, collars, and embroidery, Olive des Olive is the perfect store for you. They specialize in elevating otherwise simple pieces with their own flare by adding details such as tassels or woven fabric. Their outerwear pieces are particularly unique, so make sure to check them out when you're in the store.
Price Range: 1000-11000 JPY

Where: Shinjuku / Shibuya / Osaka / Fukuoka
Cheap Anime and Manga Collectible Stores in Japan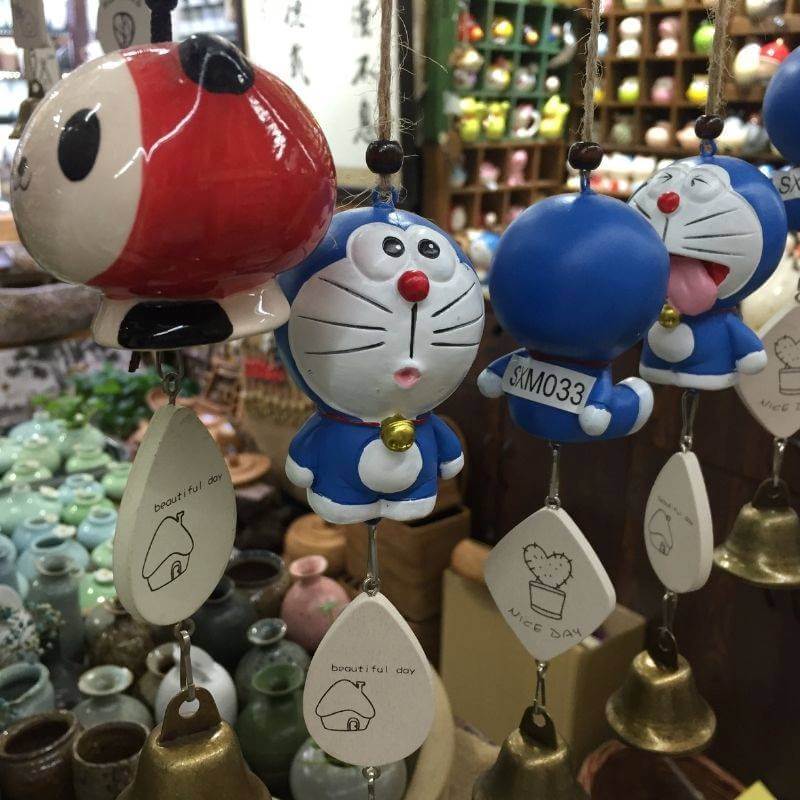 Are you into anime? How about manga? You probably are. Now here's a list of second-hand collectibles that you can buy out of these popular thrift stores. From manga, anime figures, gaming consoles, to anime stickers, everything you want to buy as gifts for anyone who is a fan of anime, are all found in the following list of shops:
11. Lashinbang
Lashinbang is a second-hand shop known for having hard-to-find anime collectibles, second-hand goods, and doujinshis. Doujinshis are known as self-published works of amateurs, usually magazines, manga, or novels. It is also available on the well-known app/website – Wattpad.
They also have cheap anime stickers available if ever you want to have them on your favorite notebook or plain wall to emphasize the anime fan in you. So if you are looking for cheap things to buy in Japan, this store is a perfect one.
12. Mandarake
If you don't have the luxury to buy every single anime item, try Mandarake. Known as the best go-to place for second-hand anime and manga-related goods.
You can even sell your old anime goods at Mandarake in order to buy more awesome anime goods! Aside from anime and manga, you can also find cheap and used games and figurines here.
Additionally, you can find Mandarake within the famous shopping complex of Tokyo, the Nakano Broadway. There exist four floors of vintage and modern anime and idol goods and other miscellaneous items. For sure, you will have thousands of cheap items to choose from within your budget.
Where: Akihabara / Shibuya / Nakano Broadway
13. Don Quijote
"Tax-Free Shop", that already sounds nice. Plus, how about being known as the "biggest" discount store in Japan? Better! There is a wide range of products, from basic groceries to electronics and clothing.
Yes, of course, Don Quijote even carries cheap cosplays and other awesome anime items.
Moreover, there are over 322 stores throughout Japan. So you have a huge chance of finding the store wherever you're at. Interestingly, Don Quijote has also branched out to other places in Asia, even in Hawaii! 
Where: Shinjuku, Kabukicho, Japan
14. Book Off
How about a haven of Manga? Book Off is just the perfect place to be! Wait, what is Manga again? They are comics or graphic novels created in Japan. The Japanese love manga so much that some even have a favorite manga that is their actual "guide" to life.
You've probably met someone who knows "ONE PIECE," "NARUTO," and "DRAGON BALL" – all have aired as anime shows in various countries outside of Japan. But if you, yourself, are a fan of such, "ONE PIECE" and "NARUTO" can be bought as cheap as 250 JPY a book. However, other books of more popular titles might not be as much a bargain as lesser-known ones.
Another thing you can do at Book Off is, unlike any other normal bookstores, you can read the manga right on the spot. You'll often see people not buying anything but just standing and reading there for hours. Just imagine that you can browse through a book to decide if it looks good enough to get. This is great if you're looking to discover a new title.
Where: Akihabara, Ekimae, Tokyo, Japan
15. Mandai Shoten
Mandai Shoten is a pretty big chain of stores in Japan. They specialize in almost everything retro and are amazing to walk through for any serious Otaku – people with consuming interests, particularly in anime and manga. For fun, you can even spend your time with their claw machine.
If you are also in search of gadgets, DVDs, CDs, branded clothes, shoes, and bags, jewelry, instruments, as well as sports goods – may it be second-hand or brand new – Mandai Shoten has almost EVERYTHING for you! 
Where: Suwa / Saitama / Iwatsuki, Yamanashi
To know more about second hand shops in Japan, read the "Online Secondhand Shops in Japan – 6 Best Online Shops!" article now.
Clearly, for being known as a place where the cost of living is pretty high, but still there are plenty of cheap things to buy in Japan. From cheap souvenirs, branded yet affordable apparel, to cheap anime and manga goods, you can have it.
The shops mentioned in this list are also an easy-find to. For your collection, a gift to your kids, or a gift to your "anime-fan" friend, you can take advantage of visiting these places and have fun with all the options open to you.
FAIR Japan provides useful information about Japan.