Did you know that Japanese karaoke is a popular past-time in Japan? Unsurprisingly, karaoke establishments can be spotted easily anywhere in Japan, particularly in the big cities where modern and unique ones are situated.
Karaoke (カラオケ) was first developed in Japan, and most Japanese people enjoyed this form of entertainment. It's their way of relieving stress from grinding at work and also one of their favourite hangout places with friends.
Although the popularity of singing karaoke spread worldwide, and each country has its karaoke designs, it is still fascinating to know and see one from Japan. This explains why some foreigners touring or living in Japan loved to visit karaoke places.
Well, do you want to know more about karaoke in Japan? Read this post now! It will help you discover more about Japanese karaoke, such as
why Japanese people love karaoke

a list of amazing karaoke places

and what to expect when visiting one of the karaoke establishments in Japan.
Why Japanese People Love Karaoke
It has been part of Japanese tradition.
Karaoke was first introduced in Japan when the professional drummer in Kobe, Kansai, Daisuke Inoue, addressed the request from his clients who wanted to sing along with him while he was not performing. He then found a way to offer instrumental tracks without vocals.
Although karaoke was patented by the Filipino entrepreneur, Roberto del Rosario, Inoue is still known as one of the originators of Karaoke. Since then, the Japanese people who are very passionate about singing have utilized the invented karaoke. Japanese people who want to sing by themselves and friends invented a private singing booth, the karaoke box.
These small and soundproofed rooms are proven fun providers while it doesn't disturb the neighbours. These karaoke boxes became a commercial hit and became prominent in other countries. Everyone can find this in malls that need hourly rent. Until now, karaoke is indeed part of the Japanese tradition as you can see karaoke bars in almost every alley.
For some, it is embarrassing to sing alone in front of some people. Japanese karaoke is designed for group singing. There are four microphones or more provided in each karaoke room. In a room together, friends can sing without worries.
Singing Karaoke is part of Japanese social life.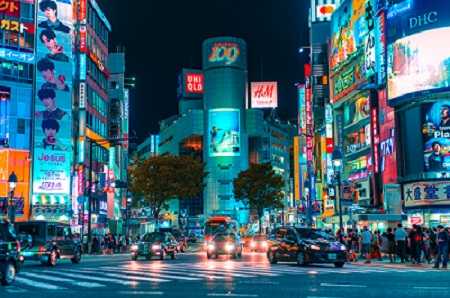 Social life in Japan revolves around karaoke bars, eating, and drinking. Japanese workers and college students tend to hang out with their peers such as their workmates, and their friends mostly at karaoke bars. For them, Karaoke is the best place to hang out.
Unlike the Western-style, Japanese Karaoke is where they socialize, where they meet their group of friends. They make this plan more fun by adding food and drinks you can also order from karaoke establishments. If you are planning to work and visit Japan, being invited to karaoke places by your friends is quite normal.
Most workers go to karaoke bars after work or when they achieve something that needs to do a little partying. For college students, mostly spend their time at karaoke bars for getting good impressions of their seniors. Some people called Hitokara, go to karaoke bars just to relieve stress, to move on, and to have fun.
Affordable and awesome pastime place
Karaoke establishments offer cheap prices which charge per person from 100 yen to around 400 yen. This will depend either on off-peak periods or on-peak periods. You can sing for 10 hours long without having to worry about the fee.
Are you a terrible singer? Or do you not want to be discovered as a songbird? No worries because karaoke bars are private. Karaoke boxes in Japan are soundproofed. Only your friends and workmates can hear you belting out.
One of the best things about karaoke in Japan is the service. You can order food and drinks by using the phone installed in your rented karaoke box/room. You can also get free/unlimited drinks through promos.
Even foreigners can enjoy singing at Japanese karaoke boxes. There are about 30,000 songs contained on karaoke books and touch screen panels. That is a lot of digital choices. You can select songs in English, Japanese, Chinese, Korean, and even languages from your country if available.
Japanese Karaoke Terms:

Jūhachiban
(十八番. also, ohako). Several karaoke singers used to show off their singing skills by singing their only honed song. This act is called jūhachiban in Japan. This is based on Kabuki Jūhachiban known for the 18 best kabuki plays.

Karamovie or Movioke
Originated in 2003, Karamovie is sung using scenes from movies. An amateur singer will replace the movie cast and will start singing. This is done by using specific software, by remote control muting or screen blanking/freezing.

Karaoke jockey or KJ
For a grand karaoke party, a KJ or a karaoke jockey will play and manage the music for a venue. Karaoke jockey announces song titles and whose turn it is to sing.

Hitokara
The trend for singing karaoke alone is called hitokara (ヒトカラ). This term was invented from the words hitori, "one person" or "alone" and カラオケ karaoke. Thus, making the word HitoKara. ひとりカラオケ. This spread amongst amateur singers in Japan, India and China.
3 Unique Karaoke Bars in Japan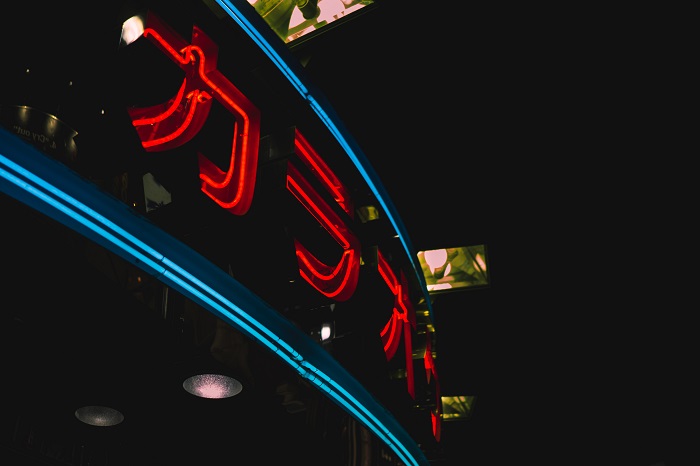 If you are looking for more ways to have a funnier karaoke experience in the country, expect the different touches of karaoke boxes in Japan. It may seem weird, but it is really fun once you start singing in these unique karaoke bars in Japan. If you are up for Japanese anime, manga, history, grown-up relaxations, and heart-pumping activities while singing, check the best places below.
1. For Japanese Manga and Japan Memory Lane Fans, Pasela in Akihabara Showadorikan
Unlock your otaku persona while singing the anime songs in Akihabara. In this karaoke place in Akihabara, you can find anime and game themes such as Monster Hunter and Evangelion karaoke private rooms. Pasela in Akihabara Showadorikan offers upbeat anime-themed karaoke bars you might wanna visit.
Aside from that, they also have rooms featuring the significant Showa era. These rooms feature the sento or the Japanese public bathhouse. They also have a passenger car room theme which is perfect for an emotional and subtle vibe.
Visit them now!
Location: Pasela Akihabara Showadorikan
Business hours:
Monday–Thursday noon–5:00 am; Friday noon–7:00 am; Saturday 11:00 am–7:00 am; Sundays and public holidays 11:00 am–5:00 am
Price range:
¥300/30 min on weekdays; an additional charge of ¥130 per 30 minutes will be applied to special collaboration rooms.
2. Luxurious and Relaxing Karaoke, FIORIA ariablu in Roppongi
Are you looking for a karaoke bar where you can enjoy a deluxe night out? FIORIA ariablu has 24 luxurious private karaoke rooms with different themes. To mention, their Room S9 is prominent for having an aqua-jet foot spa while you can sing your favourite songs.
Visit them now!
Location: FIORIA ariablu, ROPPONGI
Website: https://fioria.co.jp/roppongi/
Business hours: Monday–Saturday 6:00 pm–6:00 am; Sundays and public holidays 6:00 pm–3:00 am
Price range: May vary; it is advised to check their menu page for details
3. For Workout Lovers while Singing, Jankara Sweat Themed Karaoke
Burn your calorie by working out while singing on these unique karaoke bars at Jankara's themed karaoke establishments located at different places. Try boxing, climbing, skateboarding, or playing ping-pong while singing your stress away. These sweat-inducing activities will no doubt boost your physical abilities while making your diaphragm and vocal cords active.
Visit them at their respective places now!
Bouldering Room
Location: Jankara Kawaramachi Head Office
Website: https://jankara.ne.jp/shop/105/
Business hours: Monday–Friday 10:00 am–6:00 am; Weekends and public holidays 9:00 am–6:00 am
Price range: ¥1,100 for free-time on weekdays (non-members)
Other locations Jankara Sannomiya Station (Hyogo), Jankara Takatsuki, Jankara Takatsuki 2, Jankara Hankyu Higashi-nakadori, and Jankara Shinsaibashi 3 (Osaka)
Skateboarding Room
Location: Jankara Kawaramachi Head Office
Website: https://jankara.ne.jp/shop/105/
Business hours: Monday–Friday 10:00 am–6:00 am; Weekends and public holidays 9:00 am–6:00 am
Price range: ¥1,100 for free-time on weekdays (non-members)
Ping Pong Room
Location: Jankara Ikeda Ekimae
Website: https://jankara.ne.jp/shop/079/
Business hours: Monday–Friday 11:00 am–5:00 am; Weekends and public holidays 10:00 am–5:00 am
Price range: ¥740 for free-time on weekdays (non-members)
Other Location: Jankara Sanjo Kawaramachi
Website: https://jankara.ne.jp/shop/073/
Business hours: Monday–Friday 10:00 am–6:00 am; Weekends and public holidays 9:00 am–6:00 am
Price range: ¥900 for free-time on weekdays (non-members)
Boxing Room
Location: Jankara Fuse Ekimae 2
Website: https://jankara.ne.jp/shop/124/
Business hours: Monday–Friday 1:00 pm–5:00 am; Weekends and public holidays 11:00 am–5:00 am
Price range: ¥790 for free-time on weekdays (non-members)
Other Location: Jankara Nishinakajima
Website: https://jankara.ne.jp/shop/209/
Business hours: 11:00 am–6:00 am
Price Range: ¥960 for free-time on weekdays (non-members)
Did you know?

Often located near to train stations, karaoke centres can be found across the country, mostly in cities. The best way to enjoy karaoke is by visiting the popular karaoke chains in Japan. To name a few, Big Echo, Cote D'Azur, and Karaokekan are the prominent ones. These karaoke establishments cater to more updated songs. Visit Japan now!
What To Expect in Japanese Karaoke Places
The karaoke establishments are usually open from around 11:00 am to 3:00 am.
Longer operations are expected on Friday and Saturday nights.
Karaoke in Japan consists of karaoke boxes or multiple private rooms. 
Choose Japanese Songs.
You can find many English songs too.
Chinese, Korean and other languages songs can be found on the songbook too.
You can order drinks and food by utilizing the phones installed inside the private room. This will connect you directly to the receptionist.
You can enter the number of the song directly by a touch screen panel.
With this panel, you can also search for songs and reserve them.
As usual, you can adjust the volume, tempo and pitch of the song with the touch screen panel.
The lyrics will be displayed on either, mostly 3 or 4 screens in the rooms. This is possible with projector and wall video panels.
The fee will vary depending on the store, but will usually charge per person on an hourly basis.
Karaoke bars offer free drinks and beverages. Sometimes, unlimited.
Expect to be in waiting lines. It is better to reserve in advance.
Off-peak periods are on weekdays. This will start before 7 pm.
The time which is considered peak periods are weekday evenings, the entire weekend, and national holidays. People will flood.
Avail of the all-you-can-sing promo on either peak and off-peak periods.
Is it your first time?
Go straight first to the reception centre. They will brief you as a first-time customer.
Fill out the registration form that will prove your identity and by showing an identification card.
They will ask the number of your company or how many are your friends with you.
Then, detail the number of hours you expect to rent, food and drinks you want to order, and the type of karaoke you want to use.
You will then be assigned to a room following the number of people you are accompanied. A tab will be given to you. This tab entails the starting and ending time of your session.
Go to your room. Enjoy the rented singing hours.
Lastly, bring your tab to the reception centre when you are done. Pay your rendered service or you can ask for an extension if you want more karaoke.
Because Japanese people's culture is to hang out with their peers, the best pastime for them is going to karaoke bars. These digital and modern establishments contribute greatly to the stress-reduction ways in Japan. By having fun, everyone will be able to sing their hearts out privately at Japanese karaoke, even terrible singers!