Commerce is a part of human life, and online shopping in Japan is one of its forms. Because of our modern technology, communication became easy and accessible. Internet became the mainstream shopping mall of most people for it is more convenient, fewer crowds, easy price comparison, and more.
Japan is not an exemption, for its various industries use internet to sell online. This article will give you ideas on how to do online shopping in Japan and benefit on the fact that there are advantages in shopping online in Japan. Let's determine first the major online marketplaces available in the country. Also, some things should need to be cautious of when buying online.
Do you have an Amazon account in your home country already? If yes, then you need to create an Amazon Japan account right now. You can use your current email address and password over on Amazon Japan.
Amazon Prime in Japan is a better choice than in the US. If you sign up for a year in advance or have it billed monthly for 400 yen, You will get free shipping on many items and unlimited streaming of music and videos.
There are two useful services from Amazon Japan: Amazon Fresh and  Amazon Family.

Rakuten, known for its cute panda mascot and Rakuten Card Man superhero is popular on TV commercials. Everything you need from insurance, banking, travel reservations, applying for credit cards and more can be done through Rakuten's home portal.
Rakuten's advantage is there are no monthly fees to access its prime features like free next day shipping and Rakuten Mama Wari. Yes, Rakuten has a point scale ranking that will let you earn more points, which can be used on any Rakuten branch. Then, you can convert these points into electronic money and use to avail at brick and mortar retailers across Japan.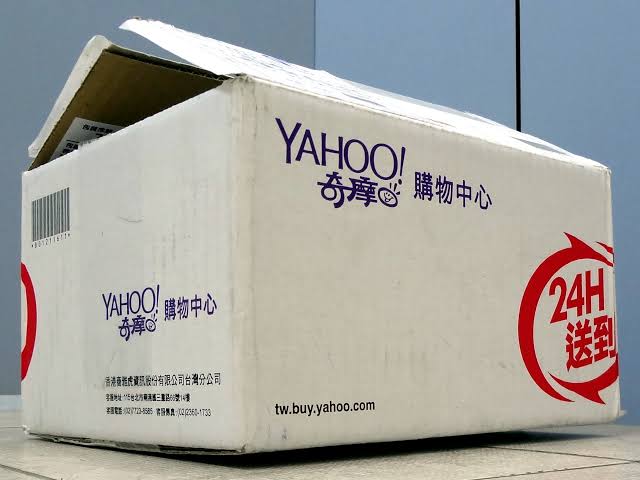 If you are a Softbank customer, you will benefit greatly from shopping on Yahoo. Why? Because Yahoo will automatically qualify you for Yahoo Premium membership and you will earn 10 points per 100 yen you spent online.
Yahoo shopping also has a T-Point card. Like Rakuten points, you can use your points as electronic money to shop across Japan. 
Lifestyle and Specialty Stores
Nissen
If you are new to online shopping in Japan, Nissen is an excellent place for you. Nissen is originally a mail-order catalog. Nissen can be found in supermarkets in Japan. Home, kitchen, clothing, perfume, cosmetics and pet things can be purchased here online. 
Belle Maison
Also a mail-order catalog, Belle Maison offers apparel and accessories for women, babies, and young children. They also sell school clothing and product name printed labels, home furniture, and decorations. 
Felissimo
When searching for authentic items online, Felissimo could be a great choice. They sell everything from home and kitchen to clothing items.
Felissimo also offers a monthly subscription service (定期便/ていきびん/teikibin) which is very convenient for people who want new items. 
Shipping (配送/はいそう/haisou)
Since Japan has many courier services such as Japan Post, the shipping is very efficient when shopping online in Japan. Some online sellers offer free shipping when you hit a certain amount of subscription.
Courier service (宅急便/たっきゅうびん/takkyuubin)
A courier service is commonly used when shopping online. This is called takkyubin in Japan. Yamato Kuroneko, Sagawa, or any other courier services will ship your items. A tracking number will be given to you once you want to ship your item. 
Payment (支払/しはらい/shiharai)
Payment in online shopping is made easy since credit cards are available. What if you do not have one? In online shopping in Japan, you can shop online without a credit card. 
You can still pay by cash upon delivery or you can pay them within a specific time frame. Isn't it that great? 
Cash On Delivery (代金引換/だいきんひきかえ/daikin hikikae)
Cash on Delivery (代金引換/だいきんひきかえ/daikin hikikae or "dai biki" for short) is old-fashioned in countries like the US. In Japan, daibiki is still active. Although this an addition of 260 yen is added, this service is still convenient. Remember to have an extra change in your pocket. 
Bank Transfer (振込/ふりこみ/furikomi)
Another form of payment that still is in use a bank transfer. You can pay by transferring your money from your bank's website or through an ATM. A service charge will be added if your recipient's bank is different from yours. 
Paying at Convenience Stores and Post Offices
In this option, you will receive a payment slip with your invoice (払込票/はらいこみひょう/haraikomi hyou or 支払用紙/しはらいようし/shiharai youshi). This slip has three parts: one section for your transaction place, one for the seller and one for your copy. This serves as your proof of payment. 
Online shopping in Japan is very convenient. So if you choose any of these methods and stores, then you are in the right place. Be sure to keep your orders right by remembering the fact that some of these stores are in the Japanese language.
FAIR Japan provides useful information about Japan.